magic pin app is a platform where u can earn Gift card by uploading Your bills on that app.to see how to earn Gift card from magic pin app .
i will show you complete details that how to earn moey by magic pin app.
---
DOWNLOAD MAGIC PIN APP FROM BELOW
After succesfully installed open the app and login or signup through your no. in the refrel option type GSIW9810 To get 50 rupees as your bonus amount.
firstly click on the earn option like below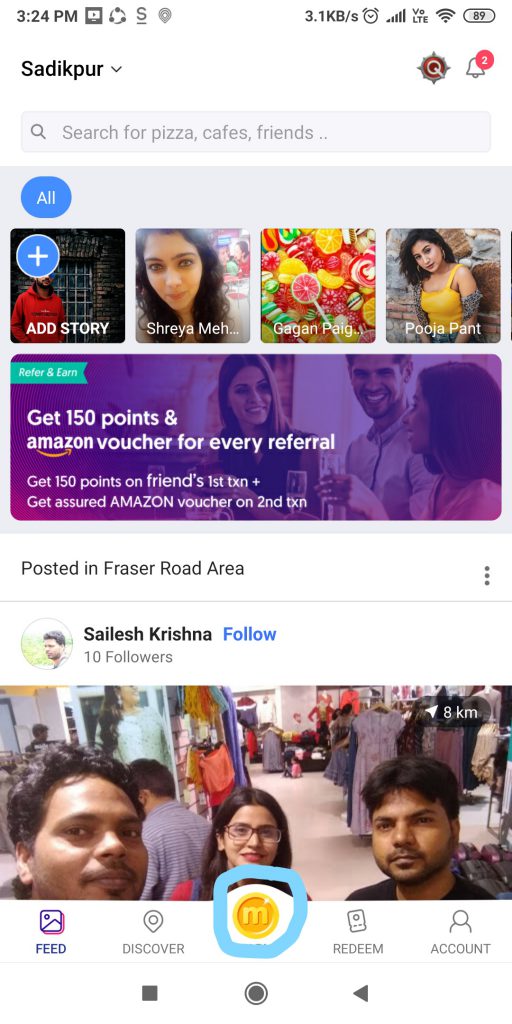 now after clicking on the earn option you see a page something like provided below.in the search box search for the name your bill is related to .
after clicking on the store front camera of ur mobile will open ,just take a simple selfie of yours.
now after clicking on the selfie a page will open which will ask to upload bill,just upload your bill and click on tick option.
enjoy it will take 2 to 3 hours to verify and the amount will be credited in your wallet.
---
Trick to earn unlimited money using magic pin\
just go to earn more option and you will find refer page.
refer your friend and after your friend install using your refrel and uploads one bill you will earn 150 rupees.
you can use us numbers to login and do unlimited refrels and earn unlimited.
---
page you must visit