If you are reading this article i assume you are interested in Root Any Xiaomi Devices.
Now i have specially written this article about Rooting Any Xiaomo Devices. if you go through through all the process you will get 100% result.
There Are Three Steps Involved In Rooting Any Xiaomi Devices.
THE FIRST STEP is to unlock the bootloader , this process is pretty much same for all the xiaomi devices.
Step 1 : Unlock The Bootloader
xiaomi has tightened the security of their smart phones by locking the bootloader , which keeps giving problem to anyone flashing a custom rom recovery , whic is neccessary required to root a xiaomi devices.
so , you wiull need to have to bootloader unlocked , fortunately , you can request fot he unlock code from xiaomi but it requires a bit of patience since it might gets a few days to get it. so lets gets started.
First you have to visit the webpage to unlock the bootloader , to got to the webpage click here
simply fill up the form mentioning the reason why you want to unlock the bootloader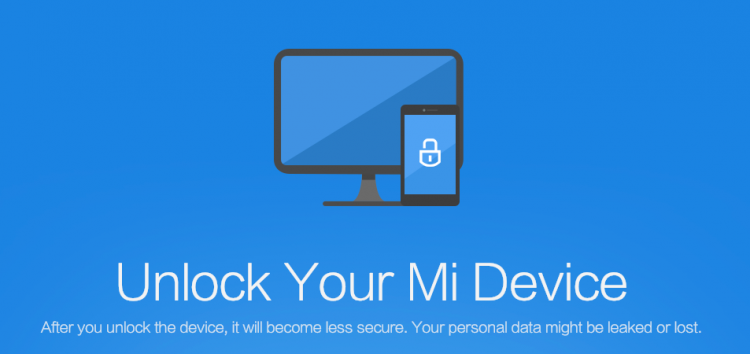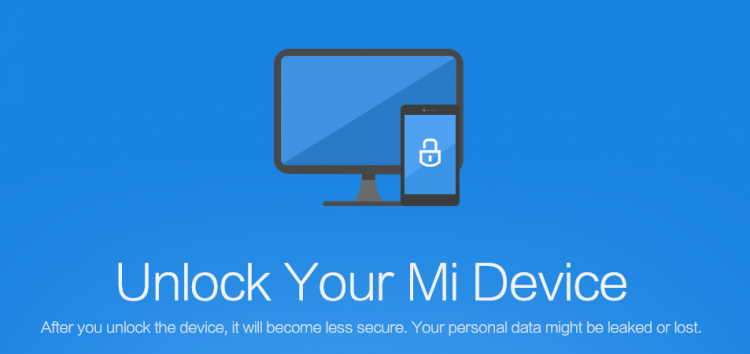 you will get the unlock the bootloader code in 1 – 2 days once you get the code you wuill have to wait for at least 72 hrs before unlocking the bootloader
once you have pass the date you can download the unlock tool from below and extract in your pc and intall it.
go to setting – my devices – all specs – tap on miui version 7 times you will get the developer options in additional setting
now go to developer option and enable usb debugging.
now in developer option click on mi unlock status and click on add account and device
try to bind your account in case your account not bind the click again and again on add account and devices . you will succesfully get the message like this.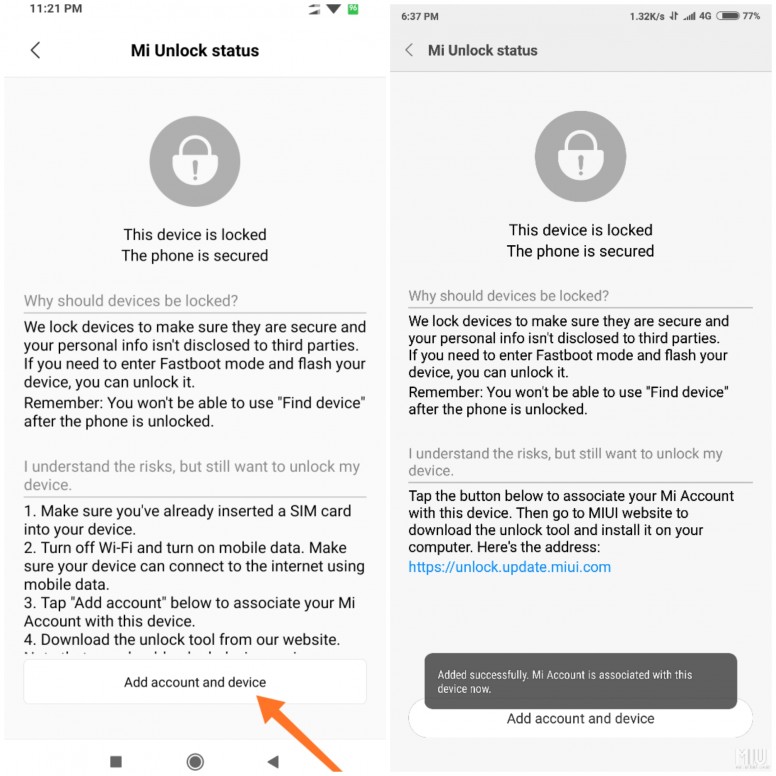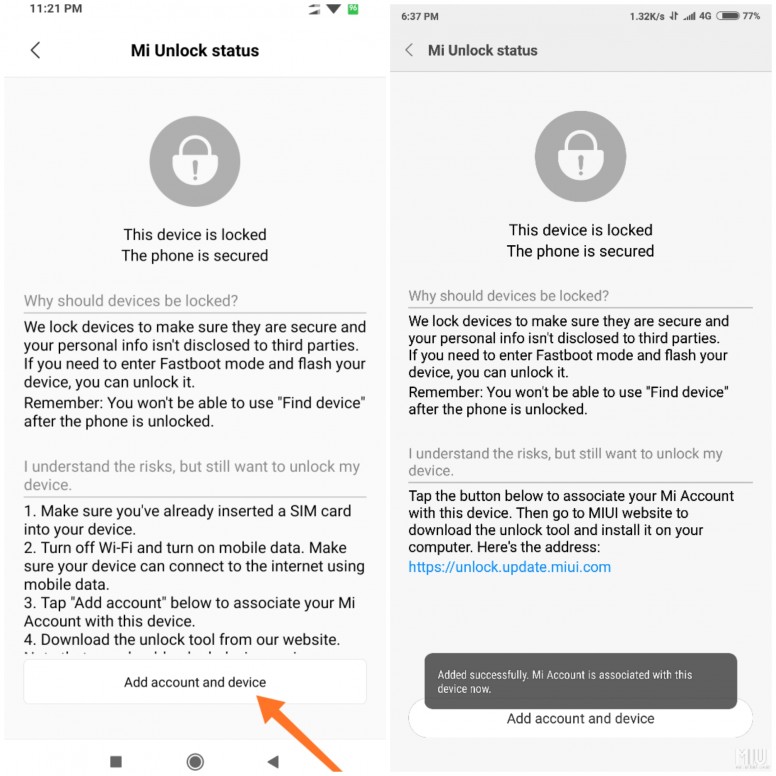 you have succesfully unlock the bootloader.
After that Reboot Your device into fastboot method, For that simply turn off your device, press the Power button and Volume down ( – ) button at the same time. Then connect the device to the Windows PC/laptop via a micro USB cable
now launch mi unlock tool in your pc.
login with your mi account and it will check your account have permission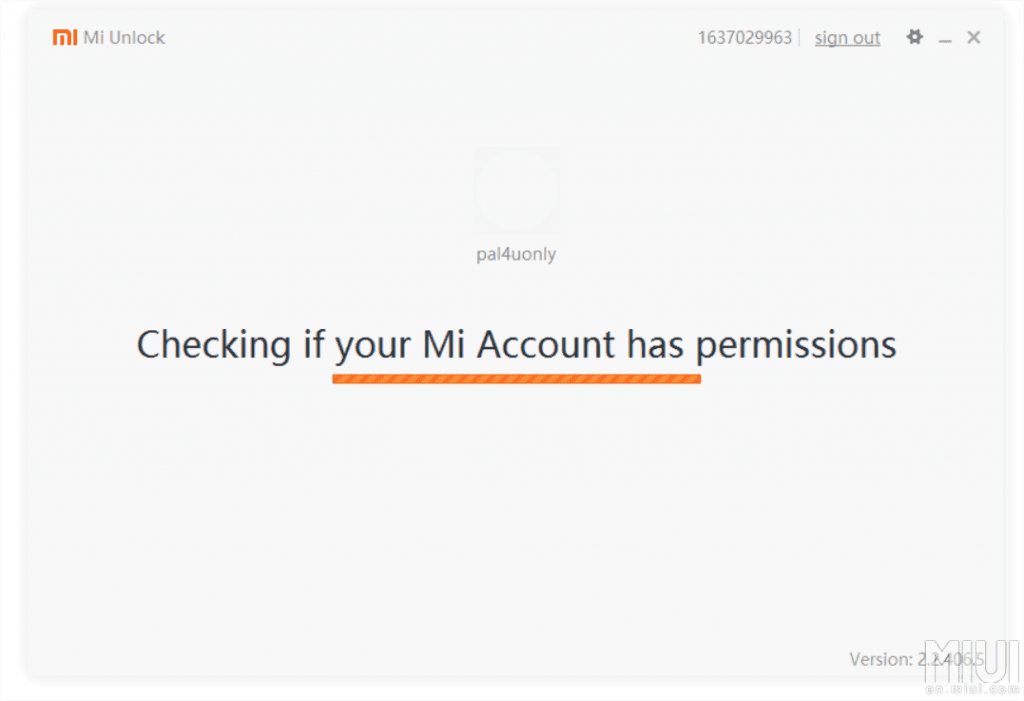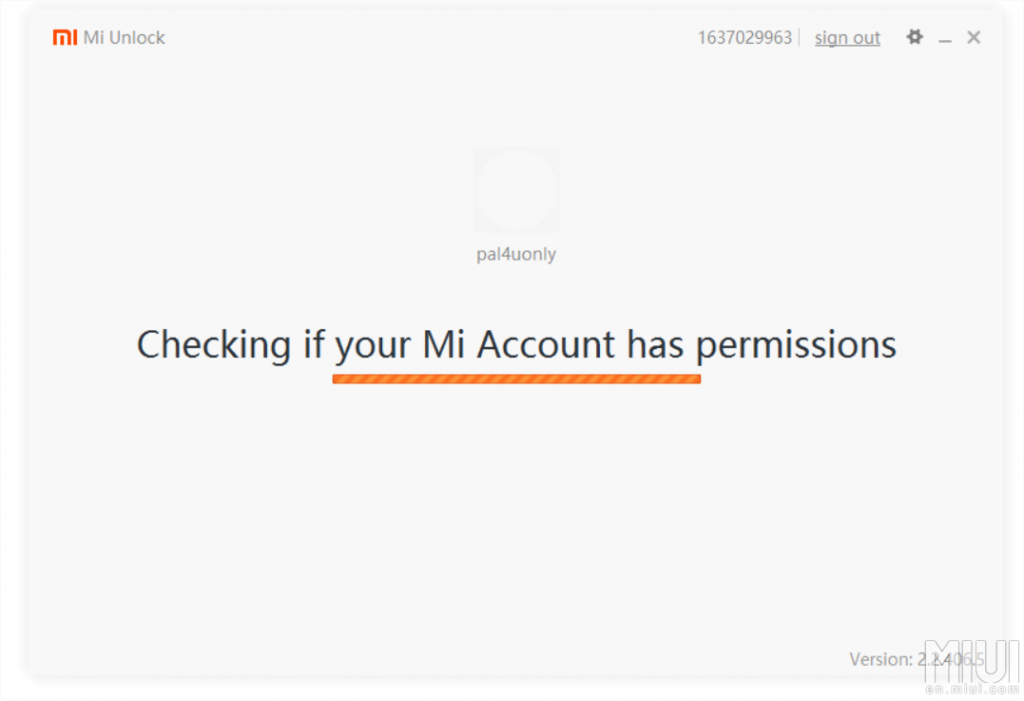 after that click on unlock now button and you successfuly unlock your device..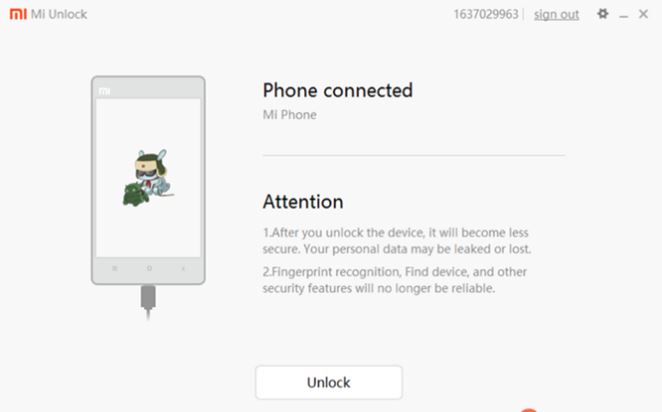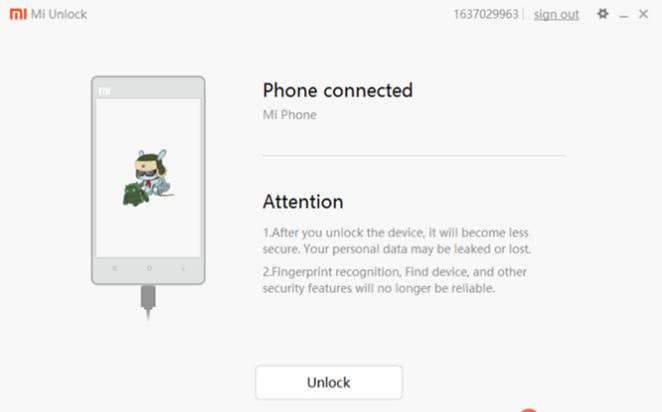 STEP 2 : Flash Custom Twrp Recovery
now that the bootloader is unlock , it's time to flash a custom recovery for your xiaomi devices you will need to download the twrp file for your particular xiaomi devices use the link below for search for it.
I HAVE PREVIOUSLY UPLOAD A POST HOW TO FLASH CUSTOM TWRP RECOVERY IN ANY XIAOMI DEVICES
STEP 3 : ROOT XIAOMI PHONES
Now downloaad the magist.zip from below
aftere download transfer the file into device memory
reboot your device into twrp recovery.
Power off your device and Press and hold "Volume down button + Power button" until you see anything on the screen.
now on the twrp menu click on wipe and swipe to factory reset.
go back to the main menu in twrp and click on install and select super su.zip file
After selecting the SuperSU zip file, do swipe to confirm flash to begin the installation process.
After the installation process is complete check the Wipe cache/Dalvik option , click on it and Swipe to wipe.
Now reboot your device from the main menu.
Done!!!
successfully you have installed the root in your phone..
you must visit