Are you looking for an IGI 2: Covert Strike game download link for PC? You have read many articles and you have not found the best article that has provided a working download link. And now you have come to this article.
Then you are at the right place. This article is made for you. In this article, I have shared the latest and working download link of the IGI 2 game.
IGI 2: Covert Strike is a first-person shooting game created by Innerloop Studios and published by Codemasters. This game can be played with stealth or with gun action. The game carries both single and multiplayer options. IGI 2 is better than the IGI game because it covers various new graphics and features.
Storyline:
The storyline of the IGI 2 Game is much more exciting and suspenseful. In this thriller game David Jones, who is a working agent of the Agency for Geotactical Intelligence belongs to the Carpathian Mountains. He has been assigned a specific covert mission to retrieve the stolen EMP chips. These chips are very important and they were Kept in a high-tech US facility.
However, the Russian group stole these chips and left the facility successfully. Now David Jones has to retrieve these chips to give these Chips back to IGI researchers, as they need these Chips to use them against criminals and terrorists. In this game, a project IGI 2 David Jones has a set of the latest weaponry. There is also the bonus of some moves for David, and this game served to be more realistic than its Series.
You can take any two guns at a time which was not the state in the IGI 1. Likewise, you can crawl, make use of Infrared vision, and much more like this. Completely this game was an excellent addition to the IGI series.
IGI 2 Weapons: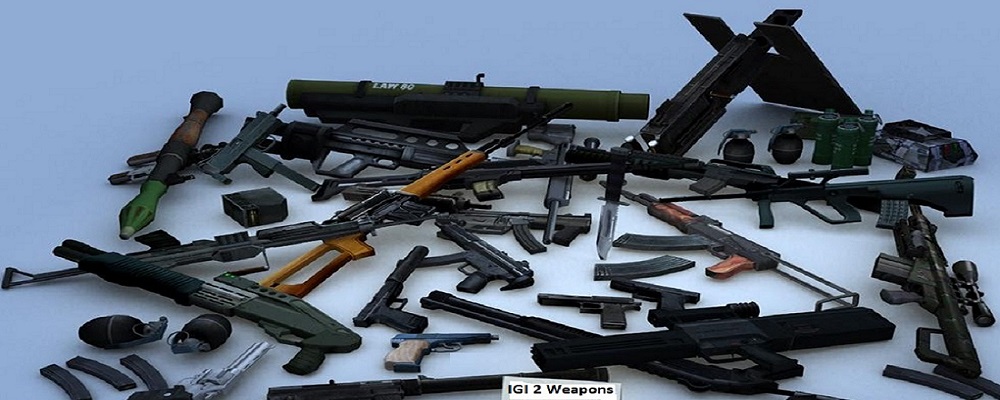 IGI 2: Covert Strike will Start with 30+ real-world weapons for players to choose from. Below Are The Full List Of IGI 2 Weapons.
Knives: Combat Knife
Sidearms: Colt Anaconda, Desert Eagle, Makarov, G17SD, Glock 17, SOCOM, SMG-2
Submachine Guns: MP5A3, MP5SD3, Type 64, MAC-10, Uzi, Twin Uzi
Assault Rifles: M16A2, AUG, AK-47, G36, G11
Sniper Rifles: PSG-1, PSG-1SD, M82A1, SVD Dragunov, M82A1-T
Shotguns: M1014, SPAS-12, Jackhammer
Heavy Weapons: RPG-7, LAW 80, FN Minimi
Explosives: Hand Grenade, CR-4 explosives
Miscellaneous: M2HB
IGI 2: Missions:
The game is distributed into 19 missions. Below Is The List Of Complete Missions Of the IGI 2 Game.
Infiltration
Deep in the Mines
The Weather Station
Bridge Across the Dnestr
Ambush
Production Facility
Border Crossing
Libyan Rendezvous
Prison Escape
Priboi's Villa
The Airfield
Zaleb's Stronghold
Showdown at the Docks
Island Assault
Air-Strike
The Ancient Temple
Secret Weapons Lab
Mission Control
The LaunchPad
Game Controls:
1. Keyboard Controls:
Move: Use W to move forward, S to go backward
Sprint: Holding Shift on the keyboard.
Jump: Press Space on the keyboard to jump.
Crouch: Hold the CTRL on the keyboard to crouch. Press V to toggle between crouching/standing.
Shoot: You can shoot by left-clicking with the mouse.
Aim: Aim with your weapon by right-clicking the mouse.
Marker: You can set a marker for other players to follow by pressing the G key.
Switch Weapon: Switch your secondary and primary weapons by pressing the F key. Hold it down to equip your melee weapon.
Melee: Use The Melee Weapon by pressing the E key.
Use Ability: You can activate your selected ability with MOUSE3. You can also use a specific ability by pressing either the 1, 2, 3, or 4 keys.
Chat: You can call up the chat window during a mission by pressing T.
Features Of IGI 2: Covert Strike Game:
The following are the main characteristics of the IGI 2 Game:
It's an excellent supplement to the IGI series.
It is a first-person shooter game.
You play this game as a Lone Wolf.
There are about 19 exciting missions.
You can use Infrared Vision at night.
Map and computer can also be used.
The graphics of this game are also updated.
ScreenShots: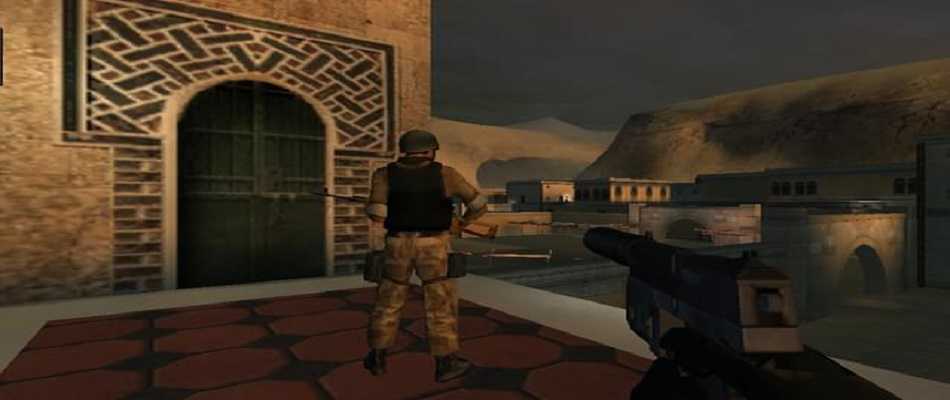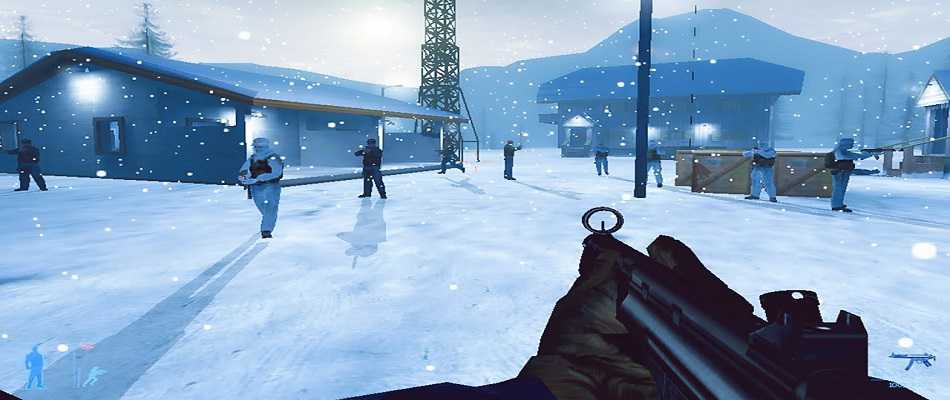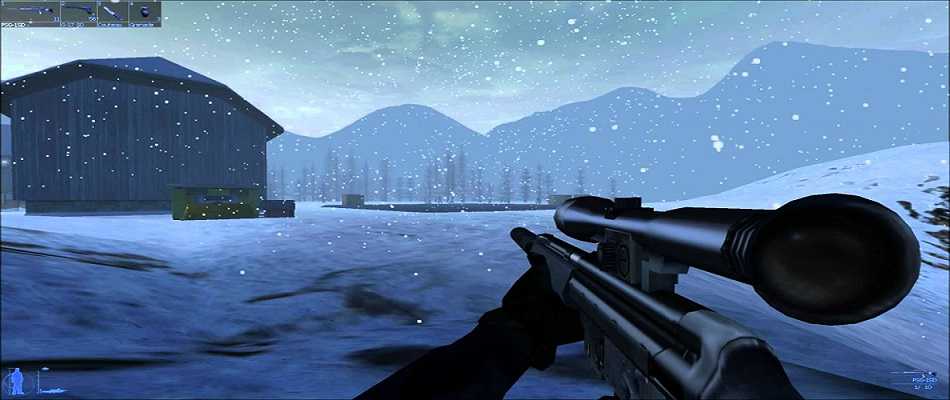 Minimum System Requirements:
CPU – Pentium III or Athlon 700MHz Processor
RAM –128MB RAM
GPU – 32MB 3D Accelerated Video Card
DX – DirectX 8.1
Operating system – Windows 98/ME/2000/XP
Storage – 1.9GB Hard Disk Space
Sound – DirectX-compatible Sound Card
Recommended System Requirements:
CPU – Pentium 4 or Athlon 1.2GHz Processor
RAM – 512MB RAM
GPU – 64MB 3D Accelerated Video Card
DX – DirectX 8.1
Operating system – Windows 98/ME/2000/XP
Storage – 1.9GB Hard Disk Space
Sound – DirectX-compatible Sound Car
How To Install IGI 2 Game Download For PC:
1. First Of All Download This Game From The Below Download Button.
2. After That, Extract The File to Your Pc.
3. You Will Get A File Name "Setup.exe" Click On it.
4. Choose The Install Location And it Will Start Installing on your PC.
5. After successful installation, Open Your Game And Enjoy playing it.
Download Links
IGI 2 Cheats Code
| Key | Effect |
| --- | --- |
| feedme | Clear All Enemies |
| GETALLIWANT | Clear All Levels |
| ALLGOD | God mode |
| EASY | Lower Difficulty |
| ALLAMMO | Unlimited Ammo |
| Ctrl + Shift + F9 | Open All Missions |
Conclusion:
So, As you Can See Above I Have Shared All The Information About IGI 2: Covert Strike Game Download For PC. You Can Directly Download The game From Our Give Download Button. If You Facing Any problems Regarding Installing games On your PC Then feel Free To Comment Or Contact us From Our Contact Us Page.
FAQs:
1. What is the size of the IGI 2 game?

The Size Of The Game Is 1.2 Gb.
2. How many missions are there in IGI 2?

There Are Total 19 Missions In This Game.