Vencord is a popular Discord client modification app that allows users to customize their Discord experience with plugins and themes. Using this app, you can use some Discord Nitro features for free like sharing your screen at 1080p with 60fps, you can use Nitro stickers and emojis for free, etc.
However, sometimes Vencord plugins and themes conflict with Discord and users may face an issue where Vencord is not working properly and they cannot use their favorite plugins and themes due to the error.
So, if you are also facing this problem and are unable to use Vencord to enhance your Discord experience. Then, in this article, you will learn how to fix Vencord not working and get your Vencord running.
How To Fix Vencord Not Working
There are several fixes that you can try and fix the problem. Below are some fixes that may help you resolve the Vencord not working problem.
1. Using Repair Vencord
The first and simplest method you can try is to repair it from the installer itself. Vencord provides a repair option on its application which fixes every problem. To do it, follow the steps below.
1. First, close Discord. Make sure you close Discord from the task manager as well.
2. After that, go to Vencord's official website and download the latest version of Vencord.
3. Then, run and install the application on your device. Then open it and there you will see the Reinstall/Repair option, click on that button.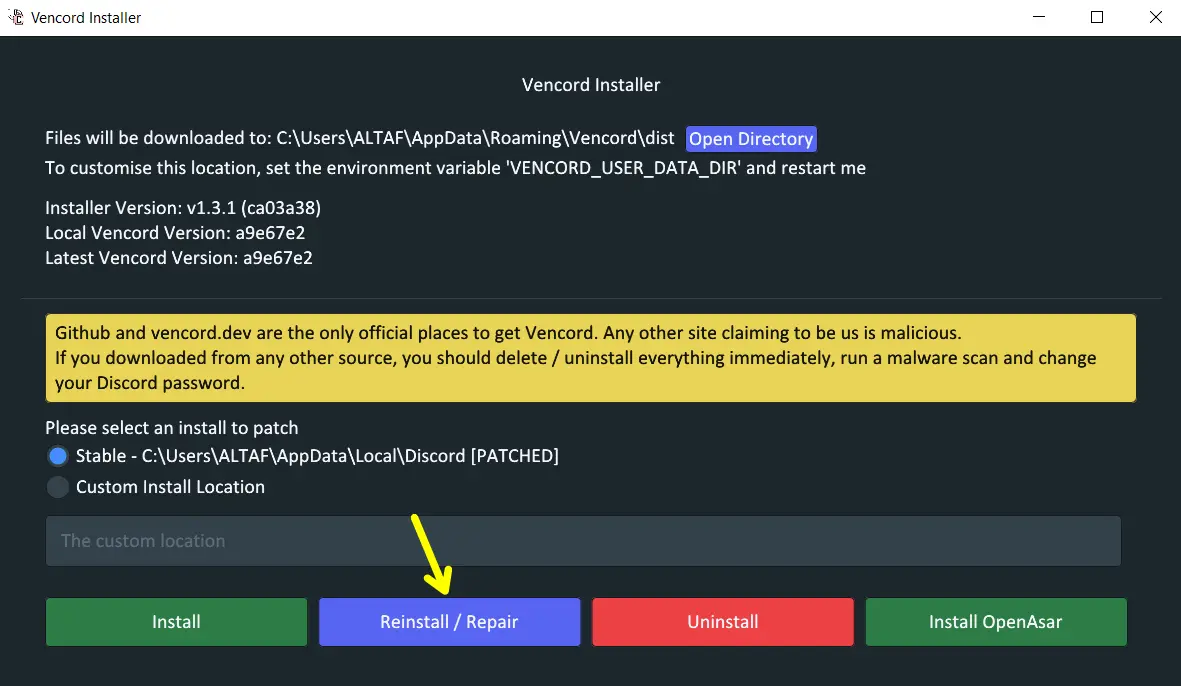 4. Wait a few seconds, then a success message will pop up. This means that the repair has been done successfully.

Close the installer and then open Discord and check if the issue is fixed or not.
2. Reinstall Discord And Vencord
If the above solutions don't work, try reinstalling both Discord and Vencord. To do so, follow the steps below.
1. First of all, open the Vencord installer and click on "Uninstall".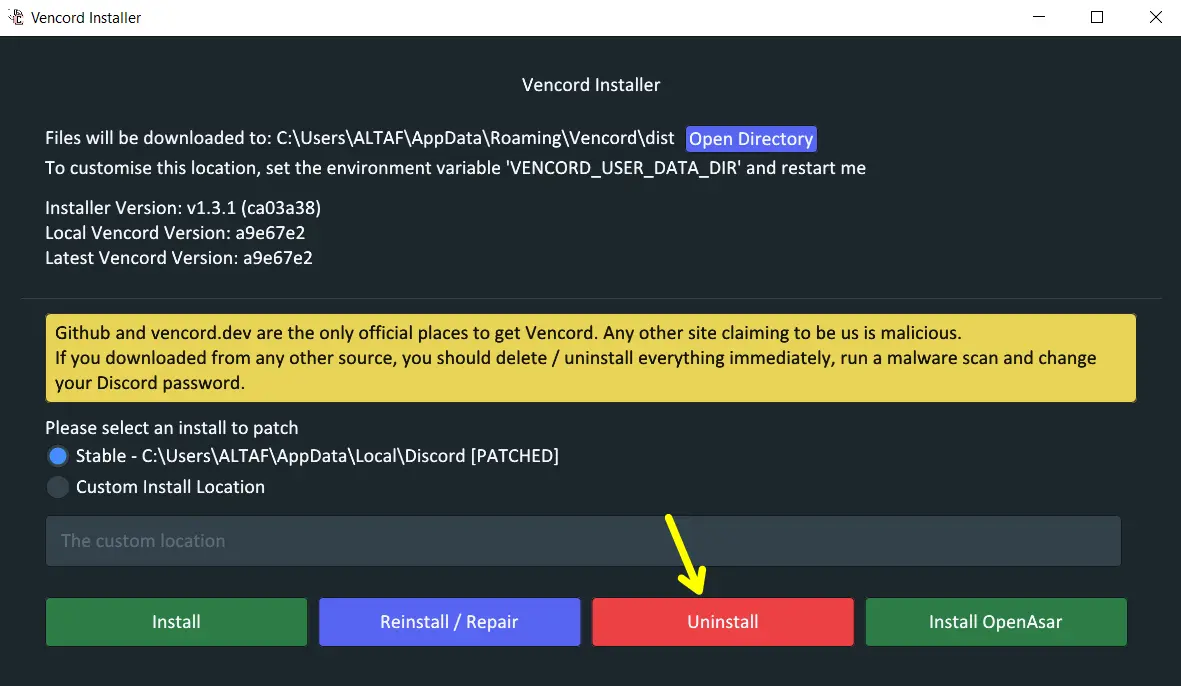 2. After that, open the Control Panel on your PC/Laptop. Click on the Uninstall a program option.

3. From the list, find Discord and right click on "Discord", and select "Uninstall".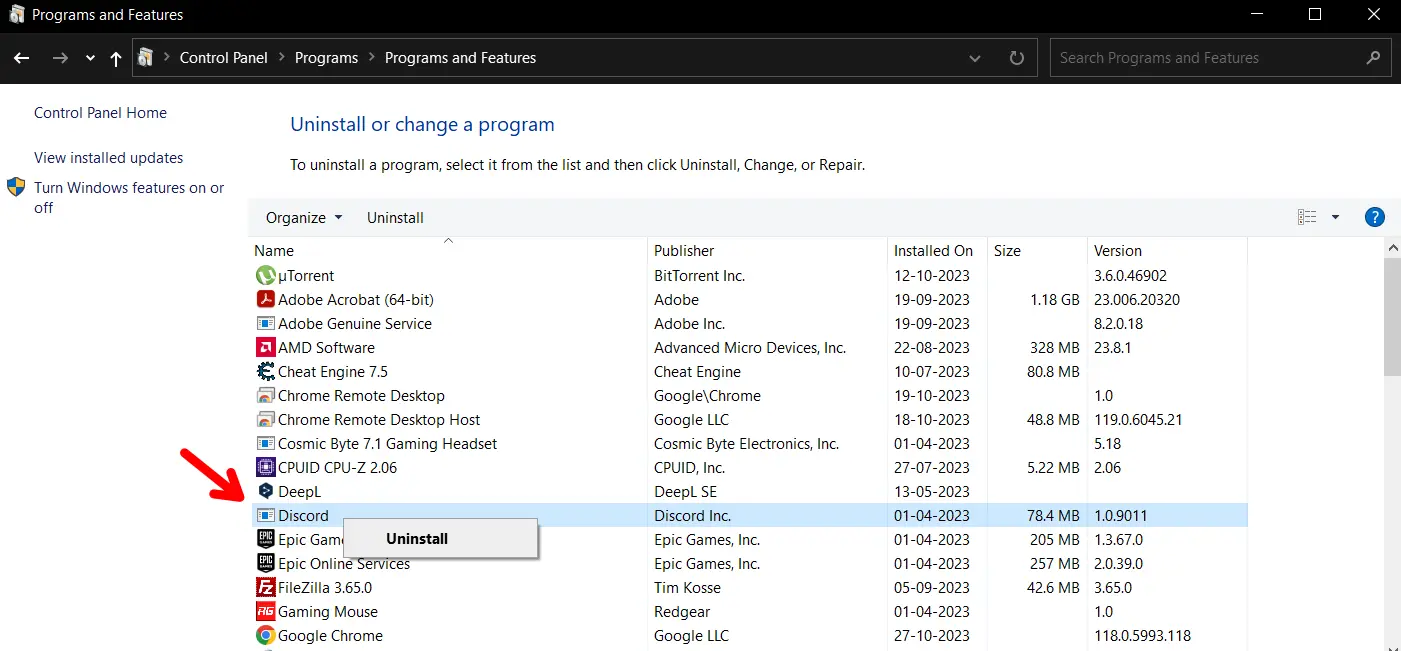 4. Then go to the official website of Discord and download Discord from there, and install it on your device.
5. Next go to the official website of Vencord, and download Vencord from there, and run the installer.
6. Then open the Vencord installer and select "Install".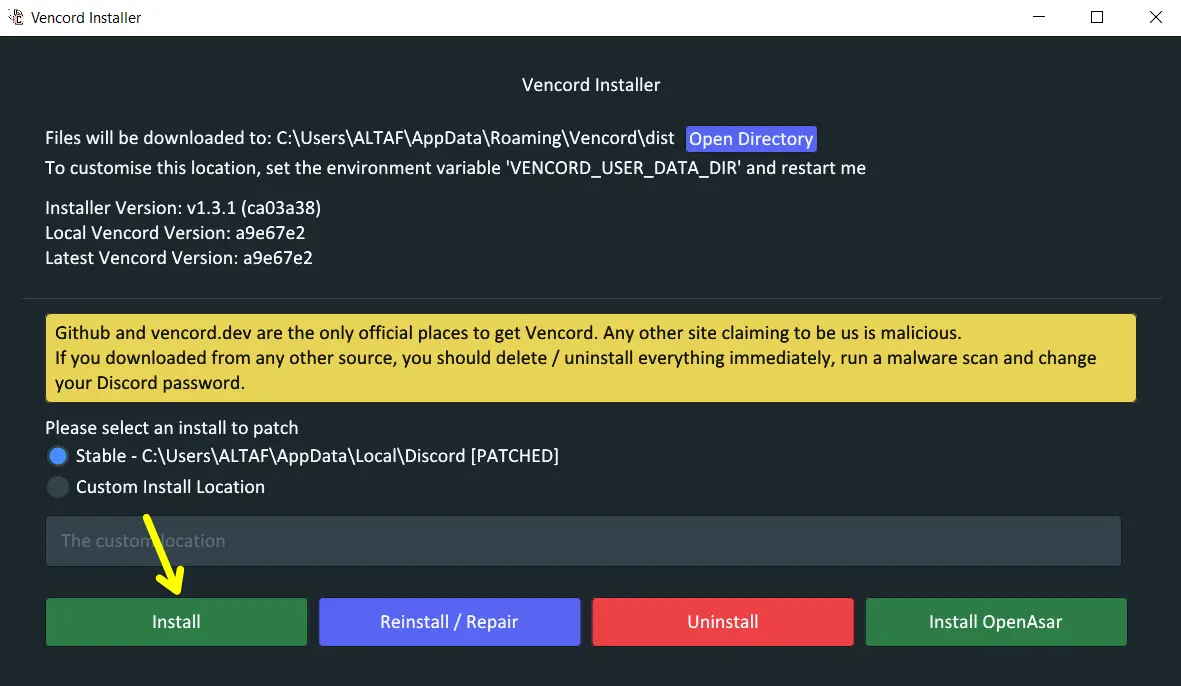 After that, Close the installer and open Discord, and check if the issue is fixed or not.
3. Update Vencord
The next solution that you should try is to check if there is an update available for Vencord. If yes then you should definitely update it. Here's how to do it:
First of all, Open Discord settings and go to Vencord settings.
In Vencord Settings, click on the "Updater" option.
Then click "Check for Updates." If an update is available, click Update to download and install it.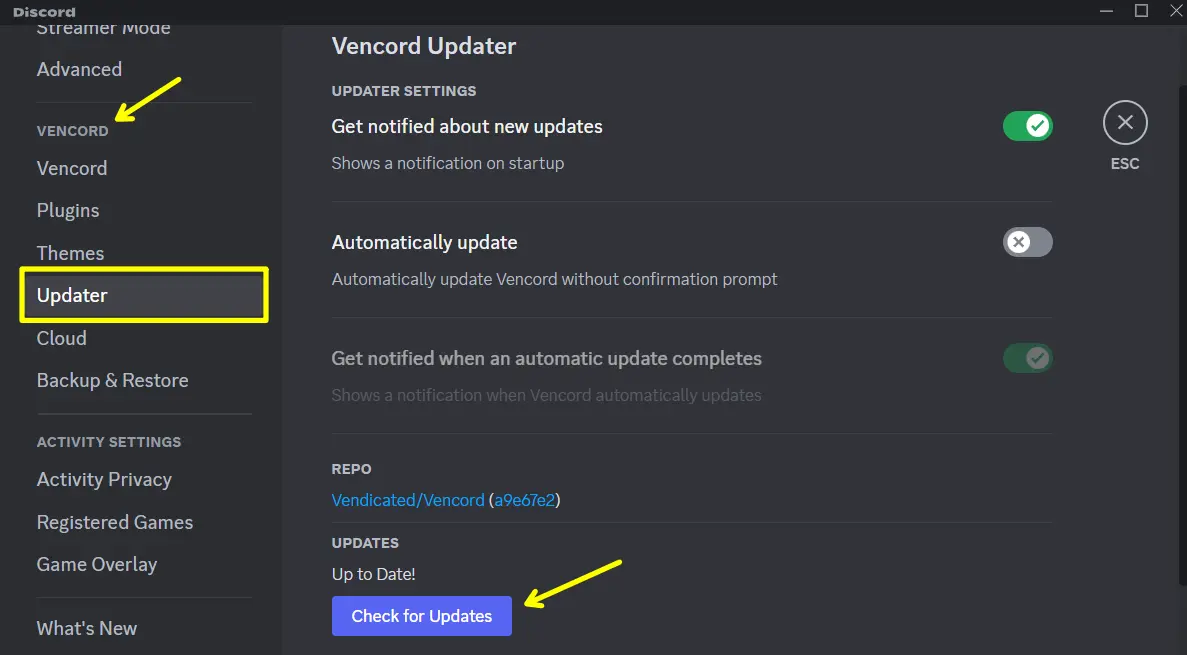 After that check if the issue is fixed or not.
Conclusion
So, that's it from our side. By following the fixes in this article, you can easily solve the Vencord not working issue. All, the fixes are personally tested by our team and working properly. I hope this solves your issue.
Also, Read Other Useful Articles