Are You Bored Using the Default Recovery Mode Of Your Xiaomi Device? And Now You Wanted To Install the Custom TWRP Recovery Mode On Your Xiaomi Device But You Don't Know How To Do It. Then You Are On the Right Article.
In this Article, I Am Going To Give You a step-by-step Detailed Guide On How To Flash Custom TWRP Recovery On Your Xiaomi Device. So, To Successfully Install The Custom TWRP Recovery On Your Device, Read The Article Till the End.
What is TWRP Recovery?
The custom TWRP (Team Win Recovery Project) is an open-source software custom recovery image for Android-based devices. It provides a touchscreen-enabled interface with a partial content design that allows users to install third-party firmware and backup current systems that are often unsupported tasks by stock recovery images.
Therefore, Android devices are often installed while flashing, installing, or rooting, although this does not depend on the root being installed.
Now I will show you how to install custom TWRP on Xiaomi devices.
Steps to install TWRP Recovery
1. First, you should know how to unlock the bootloader. click on the link below to learn how to unlock the bootloader.
2. Now download this tool known as a fast boot. The link is given below.
3. Extract the tool and you will see these files.
Adb.exe
adbiwinapi.dil
adbwinusbapi.dil
command.bat
fastboot.exe
4. Now go to the link given below and find for recovery.img which is of your mobile.
5. Copy the recovery.img into that tool folder.
6. Now turn off your phone and press the power+volume down button for a few seconds and fast boot mode will open.
7. Using a data cable connect your phone with pc.
8. Go to the tool folder. Press shift + right mouse, and you will find the 'open command prompt/Powershell', click to open the command window.
9. Now type the below command and press enter.
fastboot devices
10. Now again type the below command and press enter
fastboot flash recovery recovery.img
11. Now again type the below command to go to TWRP mode and press enter
fastboot boot recovery.img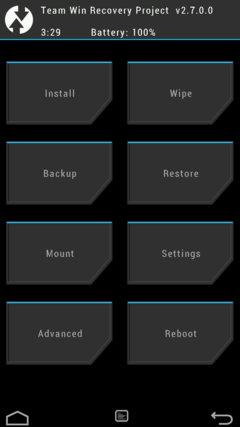 12. Now your device will reboot into TWRP Recovery. You can install a custom ROM. Custom kernel or any mods. Enjoy!
Also, Read Other Useful Articleas