After Facebook, Instagram is one of the most famous social media platforms, particularly among teens and early adults, who have made a business out of it. For some purpose, such as if you forgot your login password, you want to see what your child has done on Instagram, or see if your spouse cheated on you, etc.
You Want To Hack Instagram Account. But You Don't Have Much Knowledge Of Hacking Instagram Account. So, In This Article, I Have Added Full Information on How To Hack an Instagram Account And Awareness of How Hackers hack your Account.
Note:- Please keep in mind that it is illegal to Hack an Instagram Account unless you have the approval of the account owner and the agents involved, do not try to Hack an Instagram Account. This post should be used as information so that you can learn how hackers are accessing your accounts and different passwords. The Tricky Worlds Team will not be held responsible if any criminal charges are made against anyone who misuses the information From this website for violating the law.
What Is Instagram?
Instagram is famous as a social media platform and it actually happens to be a wonder, and perhaps you have even thought about how to hack someone's Instagram, yet felt underwhelmed, because you think that you need proper knowledge about coding and the like stuff.
Why Anyone Want To Hack Instagram Account
There are multiple reasons that someone may hack your account. But also you will never find out why until you ask that person. These are some reasons:
They are jealous
He wants to go through your DM
They are bored
They want to see your photos since it is a private account
Your password too easy to hack
Parental Control
Employee Monitoring
How To Hack an Instagram Account
There Are Many Ways To Hack Any Instagram Account. One Of The methods is Using a phishing Page. If someone inserts his ID and password into that phishing page, you will have The Password Of The victim's Account.
I am Using Anomor For This Method. Anomor Is a very Good Website For His Phishing Pages. So, Let's See How To Hack Instagram Account Using Anomor.
Method 1:- Using Anomor
1. Open Anomor Website. Go to the official website of the Anomor.
2. Once you open the website, you will see the options below. Click on the "Sign up here" button to begin the signup process. You must sign up to get access to the phishing dashboard and links.


3. Click on the "Sign up here" button and fill in the form that will appear on your screen. Enter your username, password, email, age, country, etc. When your signup process is complete, you will get the username and password for your Anomor account. Do not use your real email ID to sign in. Use a fake email to create an account.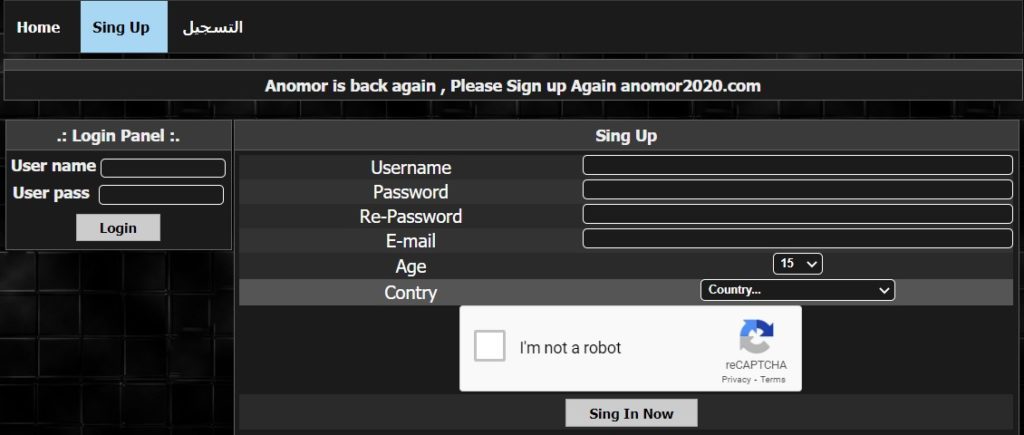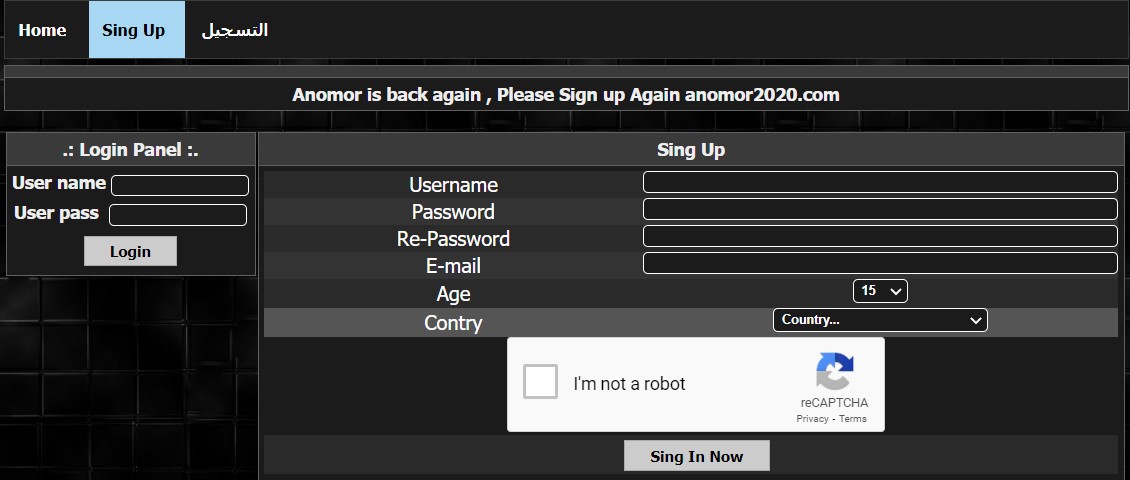 4. log in to this website. You will see Scam 1 and Scam 2. You can copy phishing links from either of these two.


5. Copy the Instagram link and send it to the victim. Choose the link that looks interesting and attractive. They should entice users to click and sign in
iKeyMonitor is an Instagram password hacker that helps you retrieve passwords from mobile phones.


So, In This Way, You Can Hack Anyone's Instagram Account With Anomor.
Method 2:- Using iKeyMonitor
iKeyMonitor is an Instagram password hacker tool that helps you recover passwords from mobile phones. This feature only works on jailbroken devices and you have to make sure to deactivate any antivirus running on the target device as it stops the app from working. Read these steps to use iKeyMonitor
Before Using It You Should Know Some Features Of ikey Monitor App
1. Capture Screenshots on Instagram to Detect Suspicious Photos:- iKeyMonitor automatically takes screenshots of Instagram activities, including photos, videos, and chat messages.
2. Block Instagram to Protect Your Kids:- With the iKeyMonitor Instagram tool, you can set time limits on Instagram or block the Instagram app so that your kids will not use this app and will not be seriously harmed by this app.
3. Fixed Screen Time Limit on Instagram:- iKeyMonitor lets you set the maximum usage time of Instagram. You can remotely control the time your kids use their devices.
4. Track Keystrokes Typed on Instagram:- iKeyMonitor records every keystroke on Instagram, including written words and text pasted on the monitored device.
5. Get Warned about Dangerous Activities on Instagram:-With iKeyMonitor, you are only required to add the apps such as Instagram you need to follow.
1. Please download iKeyMonitor on the target device from its official website. For Downloading First Click On the Download button And After That, A popup Appears Then You Have To Sign Up.
2. After Signup, click On Login download the application, install it on the target device, and start observing it. Make sure the "Keystrokes" option is enabled.
3. After Installing The App On the Victim's phone, You Have To Go To The Dashboard of The Ikey Monitor Website.
Note:- After Installing This App On the victim's phone It required License Key, Just Proceed To The Ikey Monitor Website And Click on License Key In The Left Downside Of The Website.
4. Here You Will See All The Devices Which Have The App Installed.
5. Here You Can See All the Details Of The Victim's phone. If The User Types his Instagram ID and Password on His Phone You Will Get His Password In the Logs Section.
Logs<Keystrokes
6. You Can Also Do Various Things Like Capturing an Image Through His Phone, Viewing His Browsing History, Seeing Chats, Messages, call logs, etc.
Method 3:- Forgot Password Feature of Instagram
If you can get hold of the Instagram account holder's email ID and password, this is the simplest method ever. To use this method to hack the Instagram password, follow these steps:
1. Download Instagram on your phone and tap on Add Account on the Login page.
2. Enter the username and click on Forgot your login details? Get help signing in. Then click on Use Username or Email from the options you get. If you have the person's phone with you, select the Send an SMS option.
3. You will receive a code, which you have to enter on the app. Reset the password and enter the user's account.
Final thoughts
There you have it, as you can see, there are so many ways to Hack Instagram accounts. There are various means of knowing how to hack somebody's Instagram account and password.
A reminder: Hacking on someone's Instagram account without his or her permission is illegal. The above Post Or My Website does not support this kind of activity and strongly suggests legal tracking for parents and employers.
To prevent someone from Hacking your Instagram Account, you should increase your internet security. I hope this article was useful and I hope you are going to follow through with it with proper discretion
FAQs:-
1. Is Instagram hacking legal?

It depends on whose account you are planning to hack. Under digital parenting, as a parent, you have the right to monitor what your kid is doing on Instagram.
2. How do Instagram hacking apps work?

Instagram spy apps have many important features that will allow you as a user to log into your target's device and access all their information. They have features such as keylogging, remote tracking, and geo-location to facilitate a seamless spying operation.
3. Can Instagram be hacked on android?

yes, You can. There Are Various App Available To Hack Any One Instagram Account
4. Can I find out who hacked my Instagram?

The Best way to solve out who has hacked your Instagram account is to report that your Instagram account has been hacked and ask for the security and login details like who logged into your Instagram what device and from which area.
---
Also, Read Top On-Page Seo factors You Should Follow