After Facebook, Instagram is one of the most famous social media platforms, particularly among teens and early adults, who have made a business out of it. Nowadays, many Instagram accounts are getting hacked.
If you are curious to know, how hackers are hacking Instagram accounts so, that you can keep your account safe from getting hacked. Then you are at the right article. In This Article, I Have Added Full Information How Hackers can hack your Account
Note:- Please keep in mind that it is illegal to Hack an Instagram Account unless you have the approval of the account owner and the agents involved, do not try to Hack an Instagram Account. This post should be used as information so that you can learn how hackers are accessing your accounts and different passwords. The Tricky Worlds Team will not be held responsible if any criminal charges are made against anyone who misuses the information From this website for violating the law.
What Is Instagram?
Instagram is famous as a social media platform and it actually happens to be a wonder, and perhaps you have even thought about how to hack someone's Instagram, yet felt underwhelmed, because you think that you need proper knowledge about coding and the like stuff.
Why Anyone Want To Hack Instagram Account
There are multiple reasons that someone may hack your account. But also you will never find out why until you ask that person. These are some reasons:
They are jealous
He wants to go through your DM
They are bored
They want to see your photos since it is a private account
Your password too easy to hack
Parental Control
Employee Monitoring
How Hackers Are Hacking Instagram Account
There Are Many Ways To Hackers can Hack to hack Any Instagram Account. One Of The methods is Using a phishing Page. If you insert your ID and password into that phishing page, your account will be hacked.
For example, you can see the below practical demonstration of how hackers are using phishing pages to hack your account.
I am Using Anomor For This Method. Anomor Is a very Good Website For His Phishing Pages. So, Let's See How Someone can Instagram Account Using phishing.
1. Open Anomor Website. Go to the official website of the Anomor.
2. Once you open the website, you will see the options below. Click on the "Sign up here" button to begin the signup process. You must sign up to get access to the phishing dashboard and links.


3. Click on the "Sign up here" button and fill in the form that will appear on your screen. Enter your username, password, email, age, country, etc. When your signup process is complete, you will get the username and password for your Anomor account. Do not use your real email ID to sign in. Use a fake email to create an account.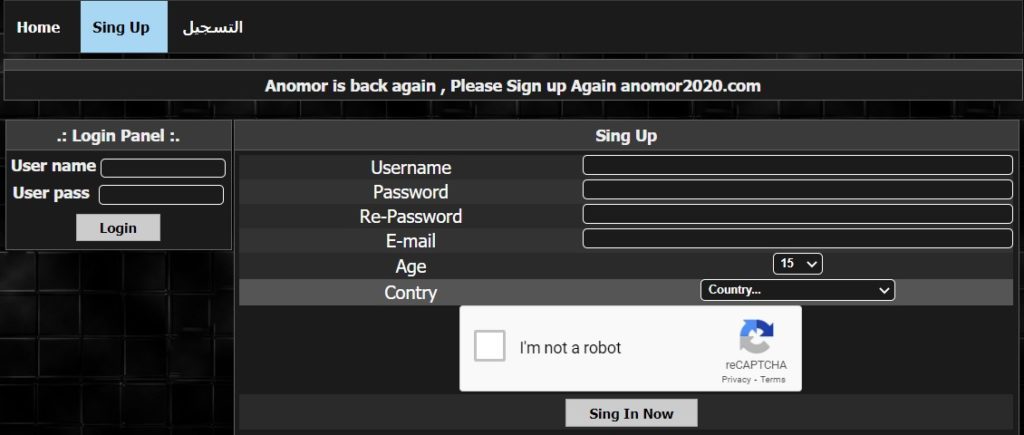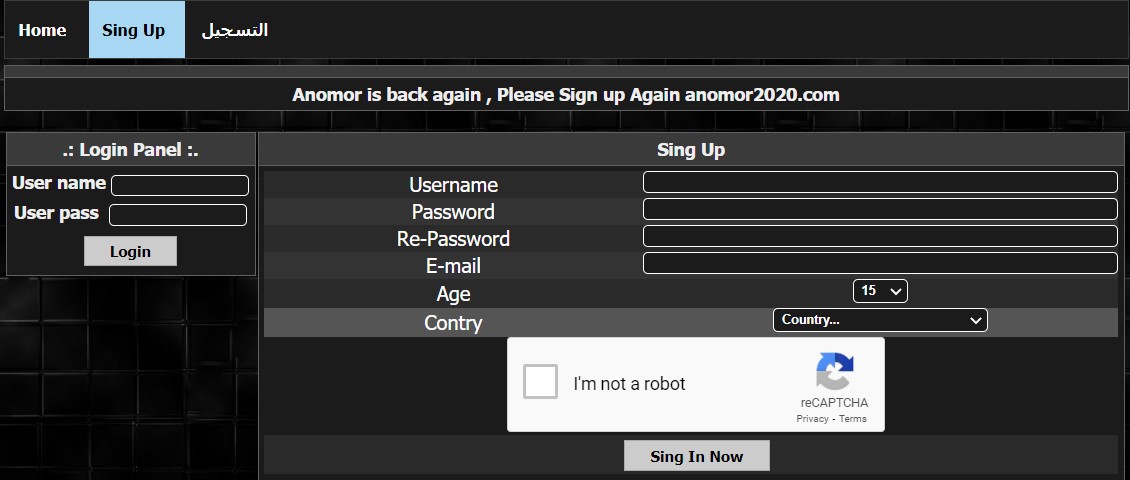 4. log in to this website. You will see Scam 1 and Scam 2. You can copy phishing links from either of these two.


5. Copy the Instagram link and send it to the victim. Choose the link that looks interesting and attractive. They should entice users to click and sign in
6. Send the link to your friend and whenever they open the link and add his ID and password you will get all the details in the victim's section.


So, In This Way, hackers are hacking Instagram accounts using phishing. So, be careful whenever you get a link from an unknown person don't add your ID and password to it.
Final thoughts
There you have it, as you can see, How hackers are using this type of trick to hack accounts. To prevent someone from Hacking your Instagram Account, you should never open any suspicious links. I hope this article was useful to you.