Are You Looking For Best Antivirus For Pc In India? on The Internet And Have Found Many Antivirus Software But Now, You Are Not Able To Decide Which Antivirus is Best Then This Article Is Very Helpful For You.
In this Guide, I Am Going To Give You the Best List Of Antivirus For Pc. All The Antivirus that is Mentioned in This Article Is Really Very Protective And Easy To Use. In This Article, I Am Going To Discuss 5 Paid And 5 Free Antivirus Software Which Are Really Good And Trusted By Many Users.
What Is An Antivirus?
It is software or application to stop, detect, and remove software viruses and keep your Pc safe. Antivirus software prevents your device safe against threats such as trojans, adware, malware, and more. These tools can recognize the different kinds of threats to your laptop or desktop.
Antivirus software scan computers and servers to catch possible threats. They run in the background to assure the safety of your device from malicious software. They identify different types of threats to monitor your device and keep it safe against possible vulnerabilities.
List Of Paid Antiviruses
| No. | Antivirus |
| --- | --- |
| 1. | McAfee Total Protection |
| 2. | Kaspersky Total Security |
| 3. | BitDefender |
| 4. | Quick Heal Antivirus |
| 5. | Norton Antivirus |
List Of Free Antiviruses
| No. | Antivirus |
| --- | --- |
| 1. | Avast Antivirus |
| 2. | Avira Free Antivirus |
| 3. | Sophos Home Free |
| 4. | Panda Free Antivirus |
| 5. | AVG Antivirus Free |
List Of Best Paid Antivirus For Pc In India
1. McAfee Total Protection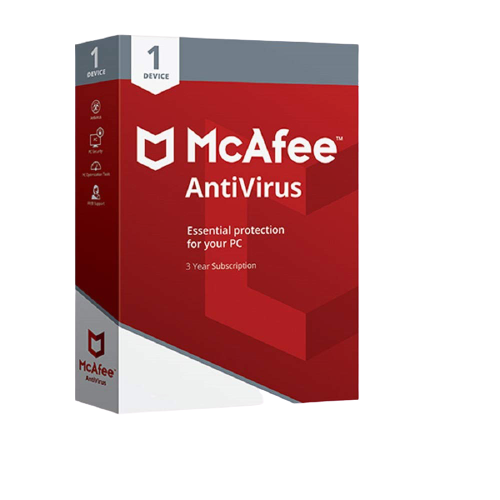 McAfee Total Protection offers complete cyber-security solutions to manage all your devices safe from viruses, malware, and other online threats. MacAfee is one of the old Antivirus along with Norton when it comes to Antivirus. Most of the PC and Laptop companies put MacAfee as pre-installed software in the system.
McAfee is Best Antivirus For Pc In India software solutions perform the highest levels of threat visibility and antimalware protection, including full system and endpoint security, network security, cloud security, database security, and data protection. This Antivirus lets you enjoy unlimited and safe browsing.
Features Of McAfee Total Protection Antivirus:
It examines high-level threats and quickly blocks them from affecting the system of users.
McAfee also provides real-time protection
It also gives automatic reports, which help quickly detect problems and fix them.
There are many online threats and viruses that attack your system due to streaming. This antivirus saves users from such threats.
It helps identify any online threat or fraud and keeps your system guarded for a long time.
2. Kaspersky Total Security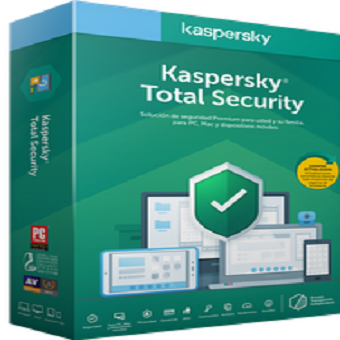 As the name Describes Kaspersky Total Security is one of the complete antivirus software available. It involves active self-protection systems, fast and highly configurable virus scans, blocking of malicious URLs via web filtering, and More. The well-designed UI makes navigating and using the software easy which makes it a great package for any beginner. It has a separate mode for kids to defend themselves from inappropriate content and messages.
Kaspersky gives a secure browser to stop tracking from websites the Kaspersky safe money utility which lets you secure access to all the banking and financial websites.
Features Of Kaspersky Total Security:
Discovers device vulnerabilities & threats
Blocks cyber threats before they take the clutch
Real-time antivirus works to defend you against common threats like worms & trojans to difficult ones like botnets, rootkits & rogues.
Advanced anti-malware neutralizes threats including spyware, keyloggers, spear-phishing & hard-to-detect file-less attacks.
3. BitDefender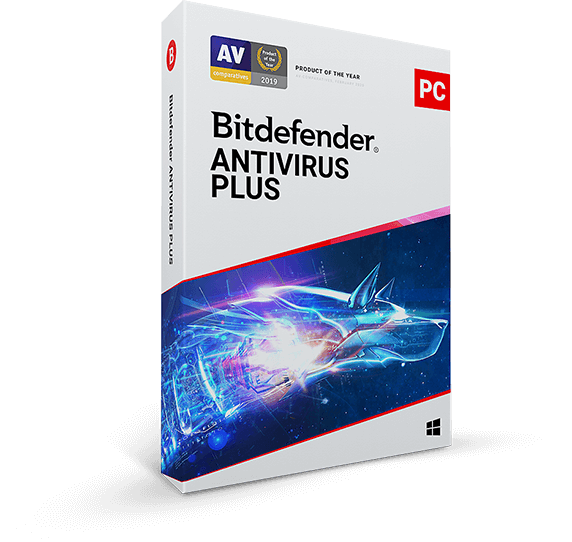 Bitdefender makes it actually easy to protect your PC and keep you notified as to what threats are attacking you and when they're defeated. The antivirus comes with multi-layer ransomware protection. You also get online privacy Software with the Antivirus. To take care of your online safety it adds a VPN for secure browsing.
BitDefender is suitable for Windows PCs and Laptops. It comes with multiple features like Password Manager, Ransomware filter, online protection, advanced and deep scan for threats, etc. It Is One Of The Best Antivirus For Pc In India.
Features Of BitDefender:
Real-time protection for Windows PCs against all viruses and ransomware
Blocks phishing and online fraud while you shop and browse
Secure VPN for total online privacy
Bitdefender Antivirus Plus prevents attacks before they even begin
Optimized performance maintains the speed and battery life of your PC
4. Quick Heal Antivirus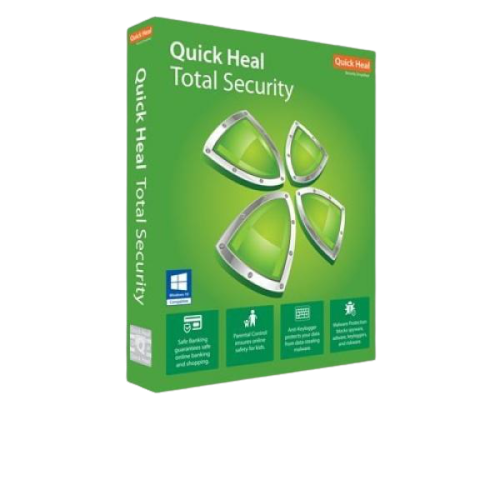 Quick Heal antivirus gives security solutions for PC, Mac, Mobile & tablets. The total security anti-virus provides secure online booking, safe internet surfing, and strong protection. Also, get improved malware protection with spyware, adware, keyloggers, and other malware.
Quick Heal is easy-to-use antivirus software that automatically catches and eliminates the virus. This software can be configured to scan attachments from email or any downloaded files from the internet. The interface and user-friendly gateway are very good. The virus database is always updated.
Features Of QuickHeal:
Helps you identify and fix security vulnerabilities on your PC
It Blocks websites that are infected with viruses and malware.
Quick Heal AntiVirus Pro scans PC without system slowdown.
Filters emails with infected links or attachments.
Firewall blocks threats that try to strike computers over the Internet.
5. Norton Antivirus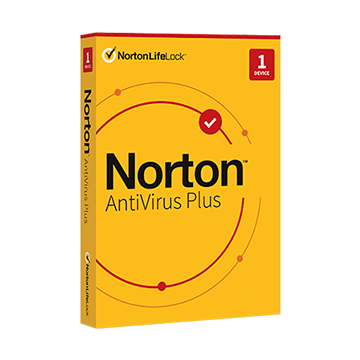 Norton is the best antivirus software for business. It provides the ultimate rest of your mind for what you do online. Secures each and every click by the user. Actively guards you against viruses, spam, identity theft, and social media dangers. Get real-time protection against malware, ransomware, and viruses.
Keeps your private and financial data safe with Noton. It is Suitable And Easy To Use. Norton gives top-quality virus definitions, and a very small impact when it comes to resource usage.
Features Of Norton Antivirus
Provides security against viruses, spyware, malware, and other online attacks
Secures your privacy, no concern about what device you are using
Evades unsafe websites and suspicious downloads
Gives your kids the privilege to enjoy the Internet safely
Lets you move security from one device to another
List Of Best Free Antivirus For Pc In India
1. Avast Antivirus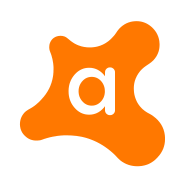 Avast guards your PC against ransomware and hackers to provide top of security. The smart scan technology fixes security issues of each type. Control and maintain all your devices with your Avast account. Fix every performance and security problem of your PC with one click.
Avast includes an active Ransomware Shield, very accurate anti-phishing protection, a secure browser, password manager, file shredder, and even a Wi-Fi Inspector to look for vulnerabilities on your network.
Features Of Avast Antivirus:
It covers our intelligent antivirus features that detect viruses, malware, spyware, ransomware, phishing, and other threats in real-time
Find invaders and security vulnerabilities in your network.
Protect personal photos and files from being encrypted by hackers.
Stop criminals from hijacking your passwords and banking info.
2. Avira Free Antivirus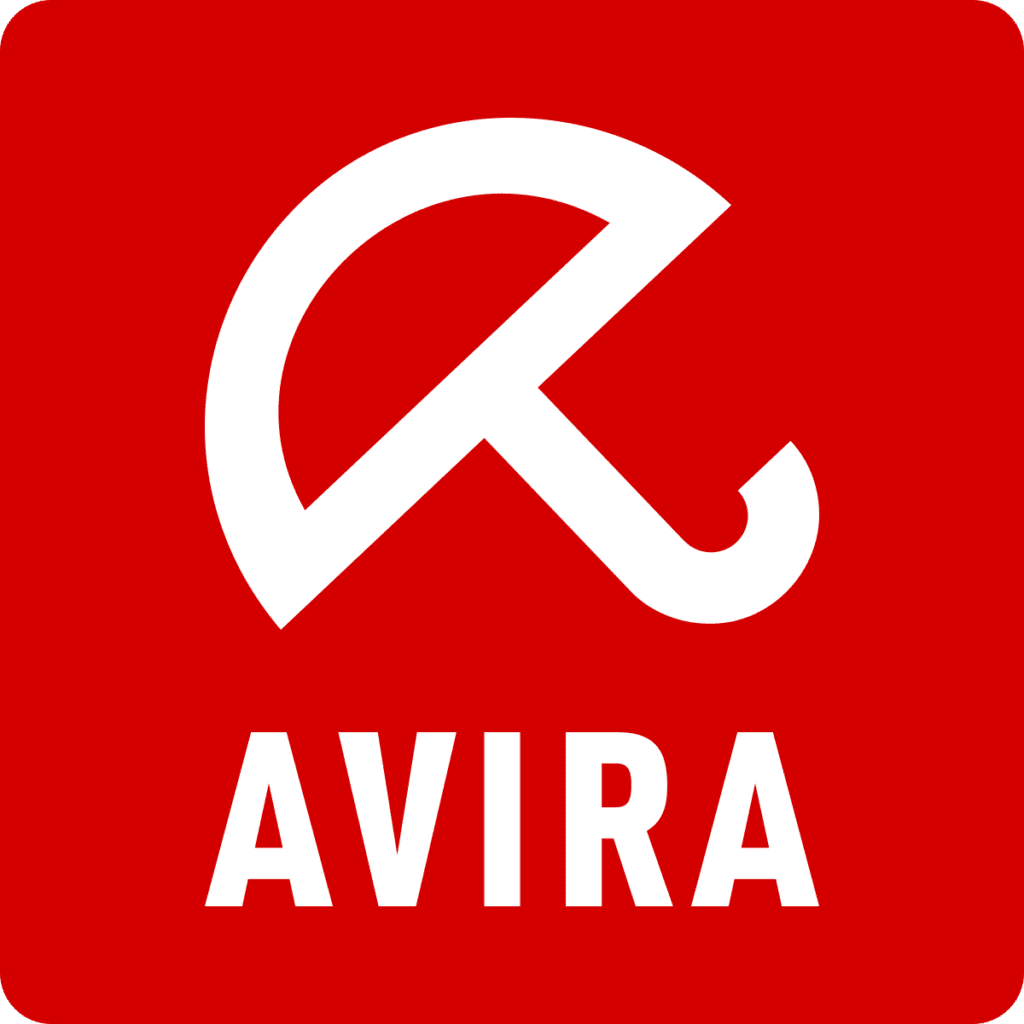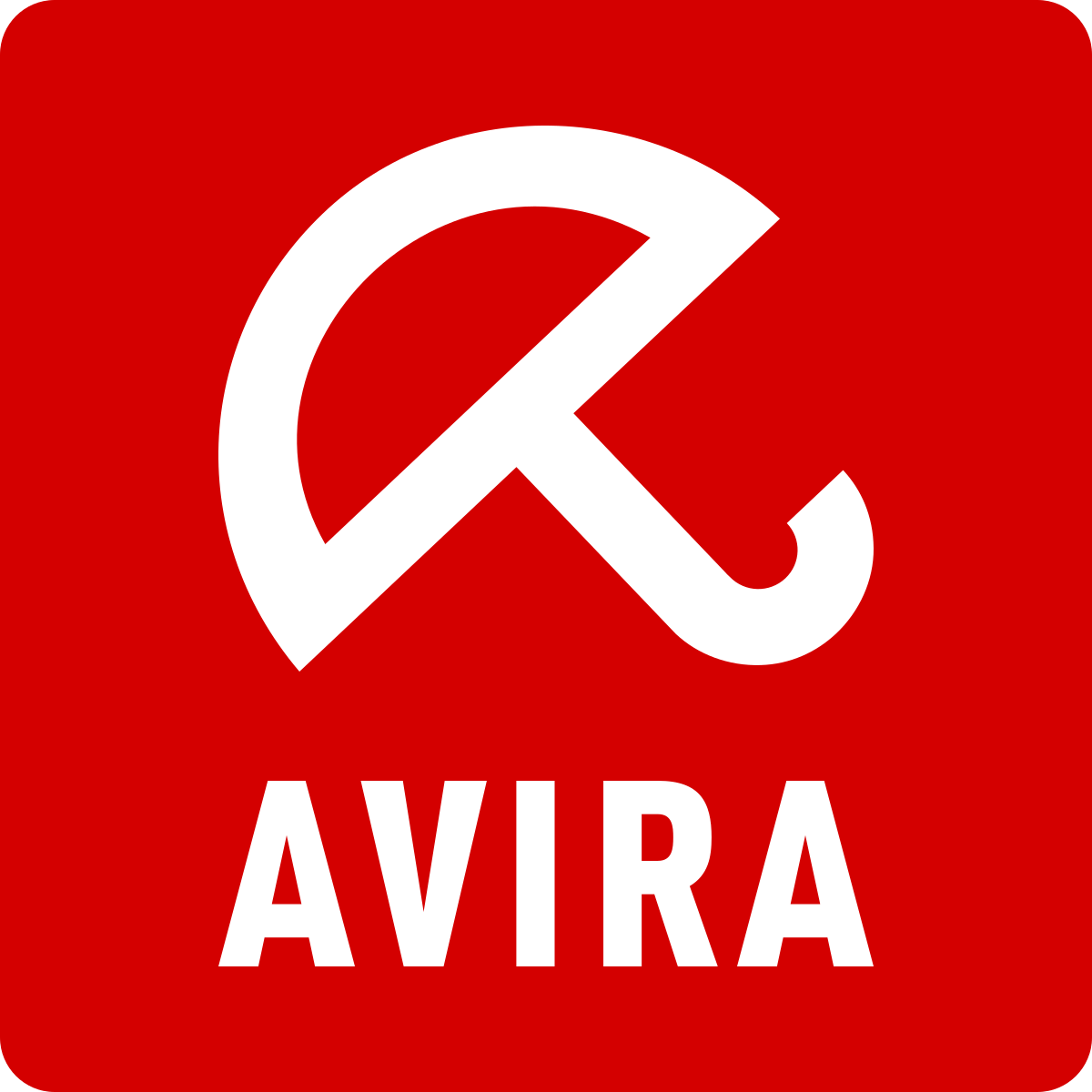 Avira works on one of the Best Antivirus For Pc In India and the most powerful cloud-based scanning engines in the world, and this high-tech scanner comes in Avira's Free Antivirus package. It can identify viruses and malware much faster, as its cloud database is refreshed instantly when new malware is found.
Aside from the best virus protection, Avira's free plan also covers a lot of great new internet security features Like the safe shopping browser extension for Firefox and Chrome has two very essential functions — it defends against phishing scams and it helps find the best shopping deals online.
Features Of Avira Free Antivirus:
Scans, blocks & kills viruses, spyware, and malware.
Clean your device's memory and storage for a speedier system
Inspects if your email addresses or accounts have been leaked.
Blocks access to malicious or phishing websites.
PIN-protected your delicate apps
3. Sophos Home Free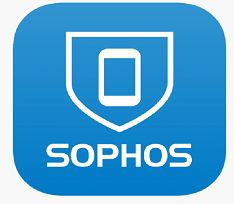 Sophos Home Free is free antivirus software that not only gives some moderately good protection against malware, but also allows parents to protect their households for free. You will get regular virus protection and anti-malware security, along with browser tools like anti-phishing and, most importantly, content control.
Sophos's Web Filtering software allows users to block kids from entering malicious sites, adult content, or particular websites that could be improper for young children, such as some social networks.
Features Of Sophos Home Free:
It holds always-on antivirus, parental web filtering, and remote management of up to three devices
Real-time protection from the latest ransomware, malicious software, hacking efforts, and more.
There's a somewhat necessary web filtering function that lets users provide access to, warn about, or block specific categories of websites
There's also a safe online banking menu with keylogger protection and a safe browsing setting.
4. Panda Free Antivirus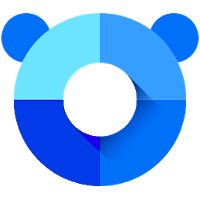 Panda Free Antivirus is lightweight, secure, and easy to use. Everything is set out on the dashboard in a beautiful and easy way. It's great for amateurs who don't want to bother about a lot of advanced settings, just open it up and give it run.
Panda still is one of the minor-known brands on this list, but its antivirus scanner got unusually well in my tests, with a 100% virus detection rate. I actually like that Panda Free Antivirus because it comes with a virtual private network (VPN) Which provides us with safe internet browsing.
Features Of Panda Free Antivirus:
Best virus detection rate with minimum force on your device
Stay guarded at all times with free, up-to-the-minute updates.
Real-time protection against all types of malware and spyware
Protect your PC by checking the automated performance of malware from USB drives.
5. AVG Antivirus Free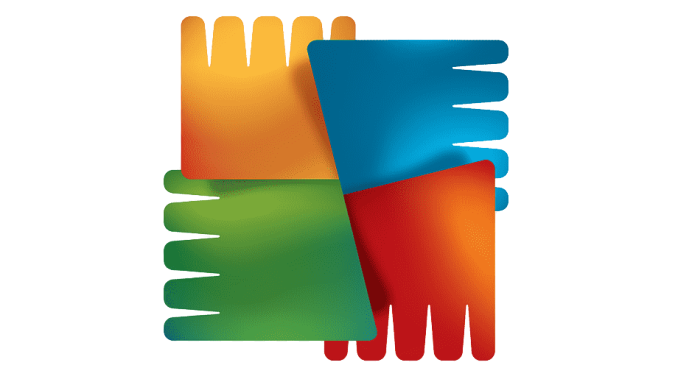 AVG Antivirus Free gives several premium features, including a free File Shredder to securely delete sensitive files and restrict your personal data from being disclosed. It also scans for malicious URLs, unwanted browser add-ons, and PC performance problems.
AVG's scan searches for hidden malware, which involves viruses as well as other unreliable malicious software such as spyware and ransomware. It Is One Of The Best Antivirus For Pc In India
Features Of AVG Antivirus Free:
AVG Boost PC Speed And Productivity
Encrypts and stores your all documents, or any other necessary files onto a password-protected disk on your PC
Anti-Spyware defends your identity from spyware and adware that traces personal information.
Advanced File Shredder helps to securely remove files to help stop Un Necessary recovery.
Some Additional Features To Consider Before Buying Or Installing Antivirus:
Protecting your computer is something you can anticipate from every antivirus software on the market, so here are some other features to consider.
Compatibility – You will need antivirus software that is compatible with your system. Many organizations make versions for Windows, Mac OS, and Linux.
Internet Security – Computers connected to the internet will need an antivirus with a built-in firewall to stop viruses
Email Security – Some antiviruses are able of scanning your inbox for feasible spyware, spam, and phishing scams.
Gaming Compatibility – If you're a gamer, software with a gaming mode option will provide the most security with the slightest interference to your gaming experience.
Parental Control – If you have children then you'll need an antivirus that gives parental controls to keep your kids safe from online threats.
Conclusion:
The demand for antivirus for PCs has increased in a very short extent of time as several cyber-crimes, hackers, scammers, and other criminal activities have been practiced. Hence, the need for such a much better antivirus has been increased to guard private identification, national or company safety, and even for parents' and children's security issues.
So, That's Why I Have Shared All The Information On the Best Antivirus For Pc In India. These Antivirus Are Tested And Trusted By Many Users.
---
FAQs:-
Ans. You need antivirus software on your computer, no concern about how carefully you browse. Being smart isn't sufficient to protect you from threats, and security software can help serve as another plan of defense. I suggest you use a good antivirus program and a good anti-malware program.
Ans. Windows Security is built-in to Windows 10 and carries an antivirus program called Microsoft Defender Antivirus
---
Also, Read Apex Legends Pc Download