Fortnite is one of the most popular battle royale games loved by millions of people around the world. However, like any other online game, it also has some in-game issues and problems. One of the frustrating problems that players encounter is the "Fortnite Matchmaking Error."
If you are also getting this error and looking for a solution, then, in this article, I will give you the complete step-by-step solution to fix this Matchmaking Error problem and will also take an in-depth look at the reasons behind this error.
If you are also looking for a Free Fortnite Accounts then we have already written an article from where you can learn how to get a free Fortnite account. So, you should check out that article.
Common Causes of Fortnite Matchmaking Error
Fortnite matchmaking error occurs due to various reasons, some of the reasons are given below.
Server Overload: Fortnite's servers can become overloaded during peak hours, which can lead to errors in matchmaking.
Region mismatch: You may experience this error when the server assigns you a different region or Incorrect matchmaking region settings.
Network Problems: Problems with your Internet connection can result in matchmaking errors.
Use of VPN: Use of a Virtual Private Network (VPN) may cause compatibility issues with the game's servers.
How To Fix Fortnite MatchMaking Error
Now, that you know the possible causes, let's see how to fix the Fortnite matchmaking error. The solution to this error is very easy. Just follow the methods given below.
1. Check Fortnite Server Status
Before doing anything else, first, make sure the Fortnite servers are running. Visit the official Fortnite status page to confirm whether the issue is on your side or theirs.
2. Verify Your Region
If there are no errors on the Fortnite servers, another solution you can try is to verify your matchmaking region. Make sure your matchmaking region is set correctly. If not, you can change it in the in-game settings. Here's how you can do it.
1. Click on the hamburger menu icon located at the top right corner of the game screen.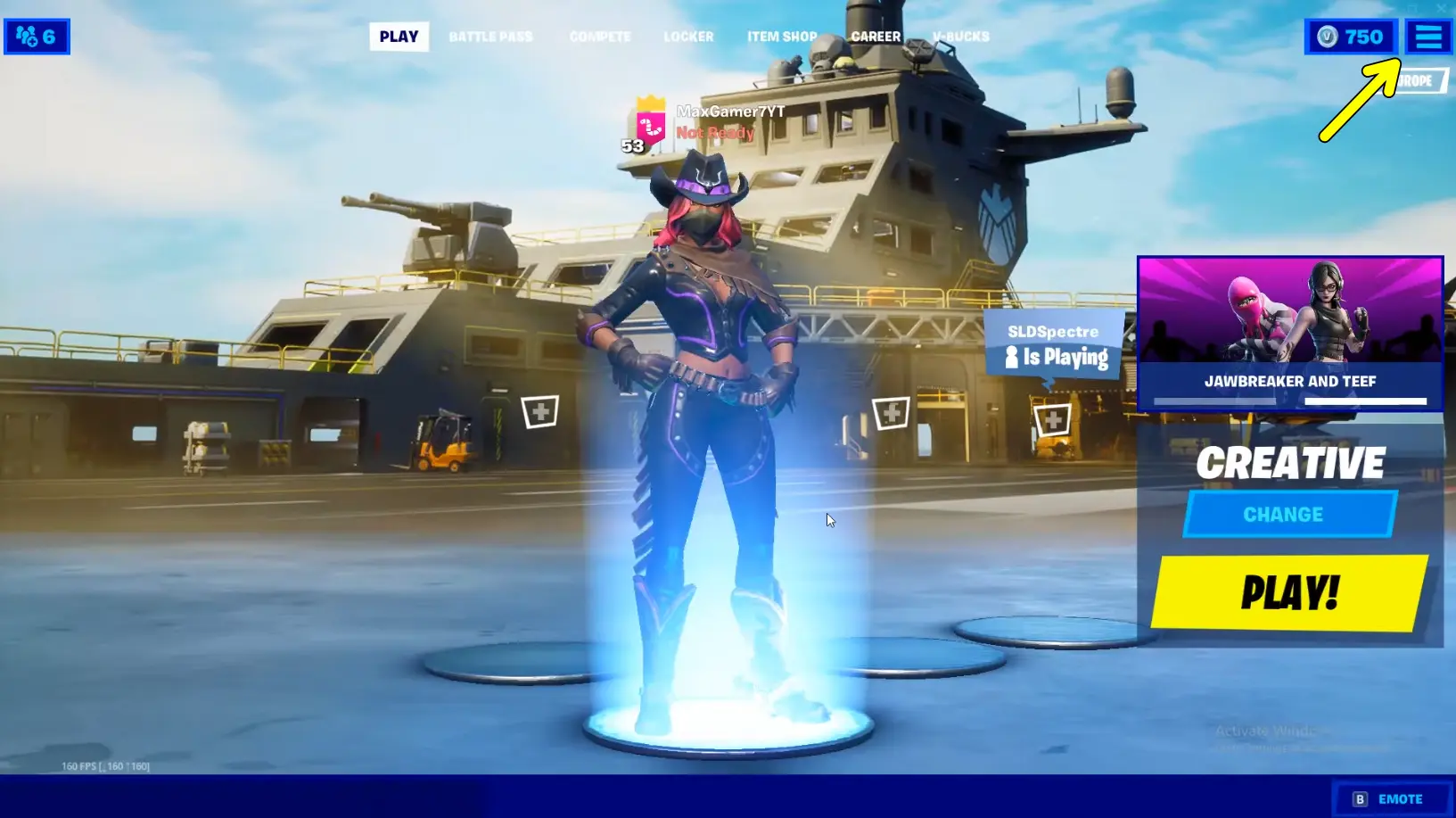 2. Then, select "Settings" from the dropdown list.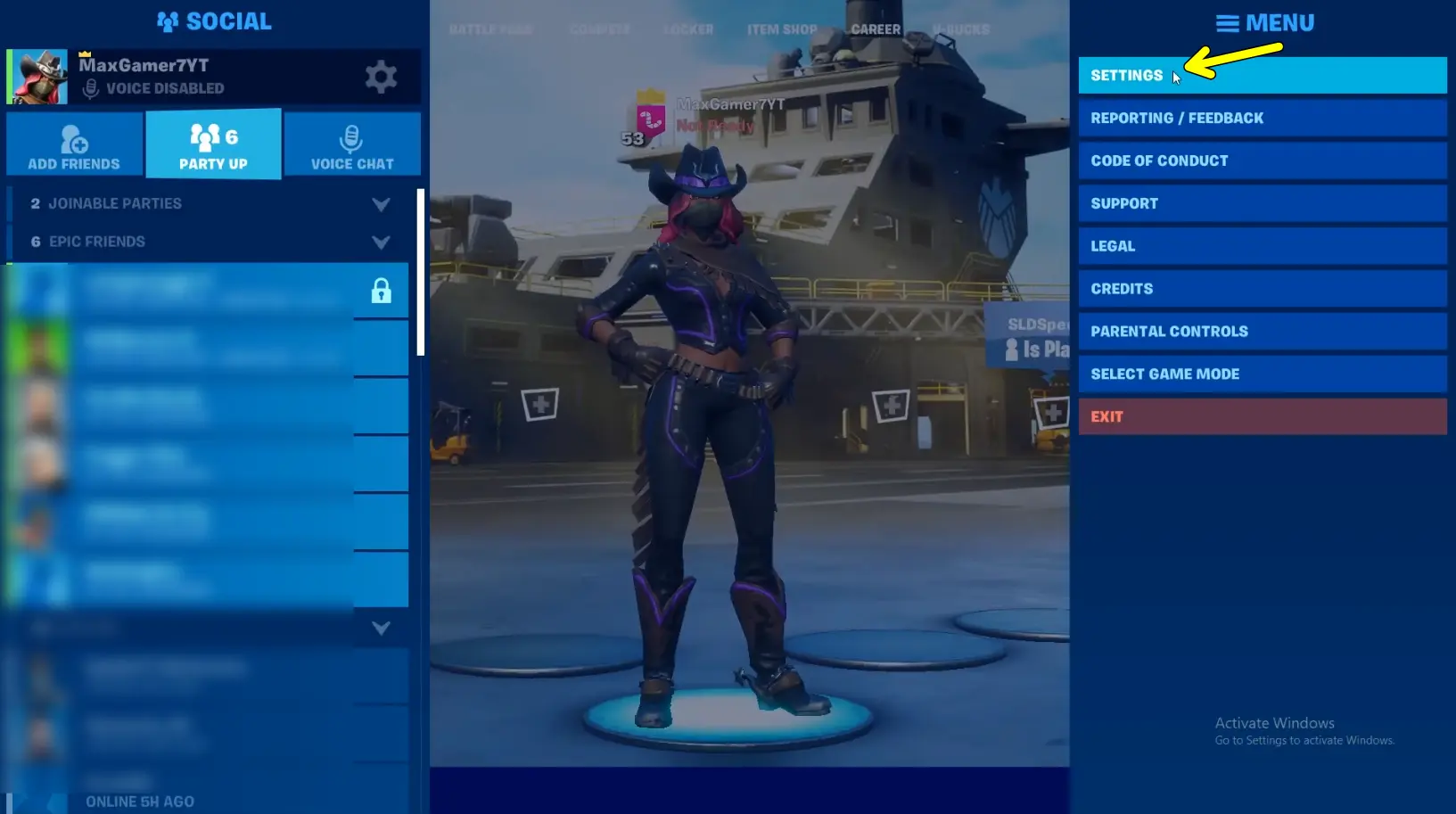 3. After this click on the settings gear icon. There you will see the "Language and Region" option. Click on the Matchmaking region, set it to "Auto" and click "Apply".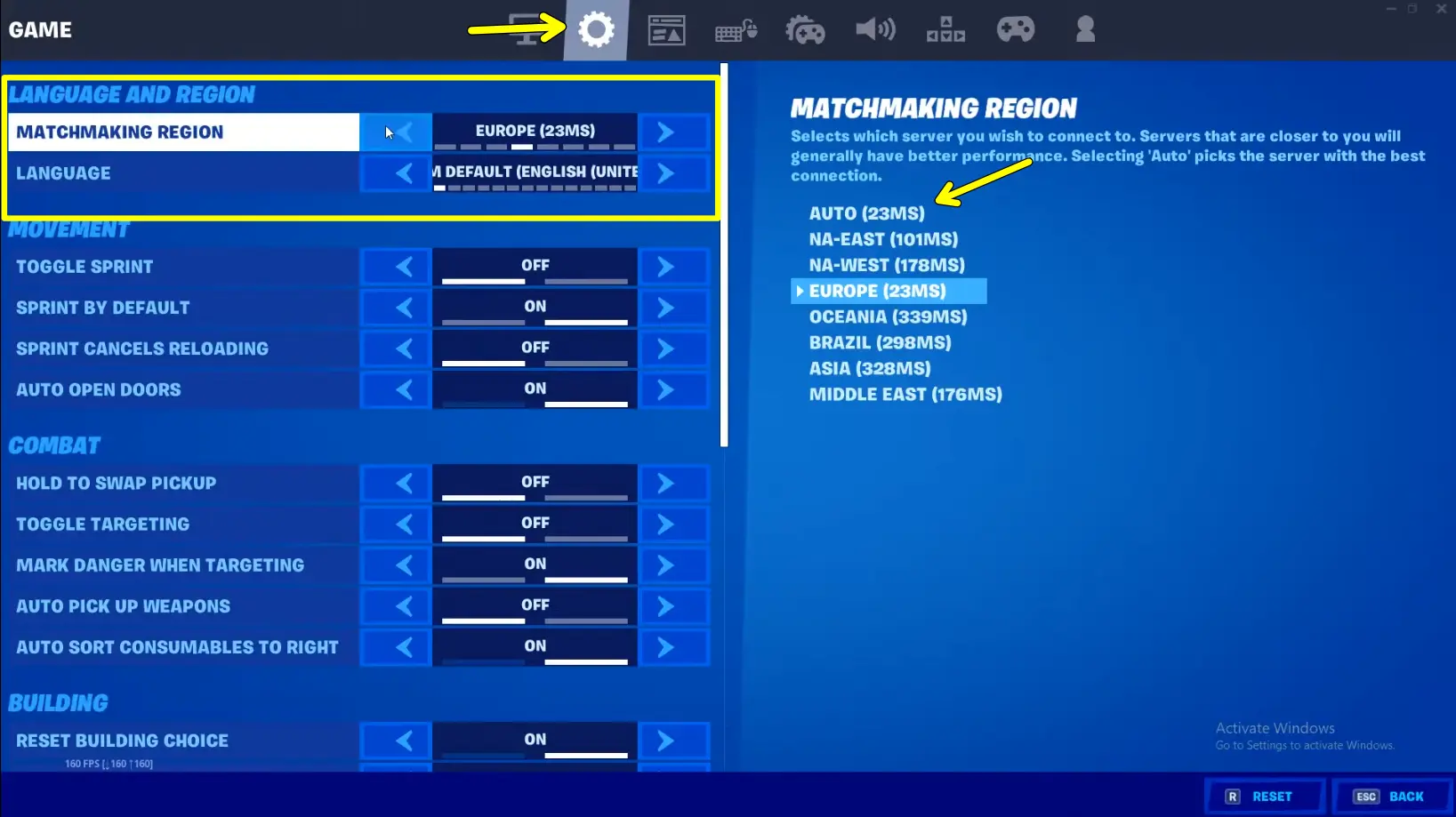 Once you do this try queuing for a new match to confirm if your Fortnite matchmaking error is resolved or not.
3. Disable VPN
If you use a VPN, try disabling it while playing Fortnite. VPNs may interfere with the game's matchmaking. Here's how to disable a VPN the right way.
Close the game.
Then disconnect from the VPN. Make sure your VPN is completely disconnected.
After that, launch the game without VPN.
4. Verify Game Installation Files
Another solution you can try is to verify the game installation file. Sometimes, game installation files may become corrupted. To verify the installation file, follow the steps below.
1. First, open the Epic Games Launcher and click on the "Library" tab.
2. After that, search for Fortnite and click on the three dots (…) next to the game title, or right-click on the game icon and click on Manage options.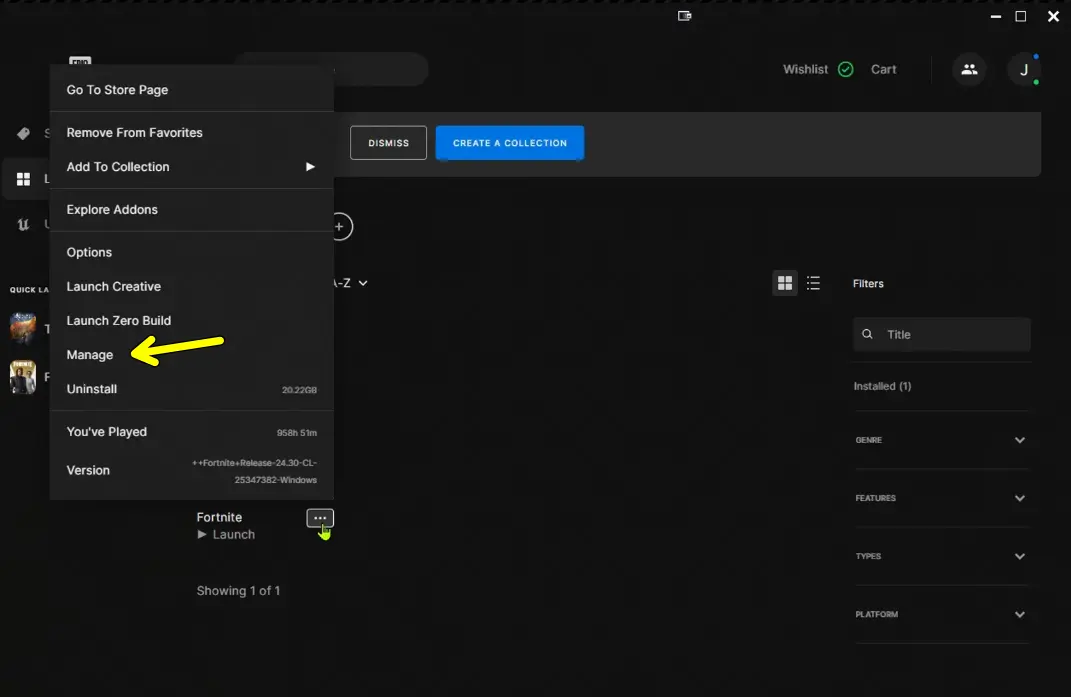 3. On the next screen, click the "Verify" or "Verify Game Files" button.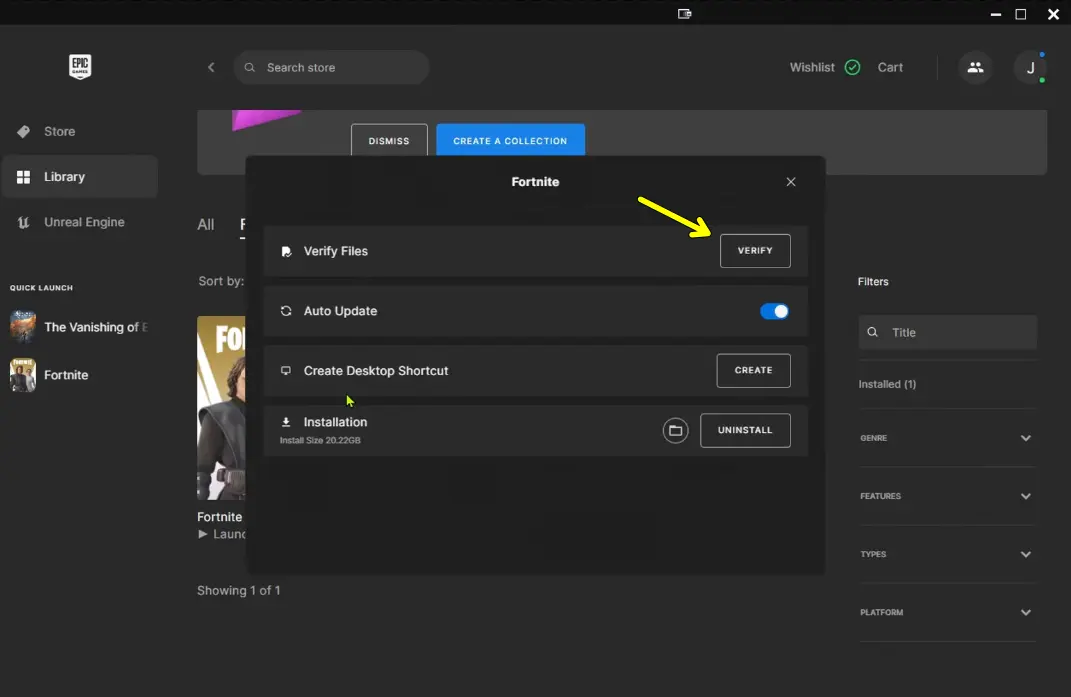 4. Now, Epic Games will begin to verify the game files and fix any corrupted files. Wait for the verification process to finish and then launch the game.
5. Restart The Game
Sometimes, a simple restart of Fortnite can resolve matchmaking errors caused by temporary glitches. Restarting the game has helped many users.
Conclusion
That's all I have for you on how to fix Fortnite matchmaking errors. By following the above solutions you can easily solve the matchmaking error. But if you are still facing the issue then you can try other solutions, like, testing your internet speed, contacting Fortnite support, checking for game updates, etc.
Also, Read Other Useful Articles