Quick answer: To play Roblox online on your browser using Now.GG, follow these quick steps:

1. First, open your preferred web browser on your PC.
2. Then, create your account on now.gg
3. Once you're logged in, search for "Roblox" in the search bar.
4. Click on the Roblox to start the game.
Are you a Roblox player but tired of downloading or installing the game on your PC? If Yes, you'll be happy to know that it's now possible to play Roblox directly on your web browser with Now.gg. Roblox is a popular online gaming platform that offers a huge collection of user-generated games.
Roblox is one of the most downloaded games of 2022 and this game is famous among all new and old gamers. If you're excited to dive into the thrilling world of Roblox and want to play it on your PC without downloading or installing, Now.gg is the solution you're looking for. In this article, I'll guide you through simple step by steps on How To Play Roblox Online For Free Using GG Roblox Now.
What is Now.GG?
Now.GG is an online platform that allows you to play Roblox games directly in your web browser, without downloading or installing any additional software. With Now.gg Roblox, you can access a huge range of Roblox games and other games like Poppy Playtime and enjoy them on your PC for free.
Benefits of Playing Roblox on Now.GG
Playing Roblox on Now.gg offers multiple advantages such as:
No Downloads or Installations Needed – now.gg Roblox allows you to play Roblox games without downloading or installing any software. This saves storage space on your PC.
Accessibility – Now.gg is available on any PC that has a compatible web browser and a stable internet connection. You can enjoy Roblox games from the comfort of your browser without being restricted to specific devices.
Free to Play – Playing Roblox on Now.gg is completely free. You can access a huge collection of Roblox games without any fees.
Convenience – Using Now.gg, you can start playing Roblox games instantly. There's no need to wait for downloads or updates. Simply launch your web browser, go to GG Roblox Now, and start your Roblox adventure with just a few clicks.
Multiplayer Support – It also supports multiplayer games, which means you can play Roblox games with your friends and other players from around the world.
How to Play Roblox Online on Now.GG
Follow these step-by-step instructions to play Roblox on Now.gg:
Step 1. Open your Web Browser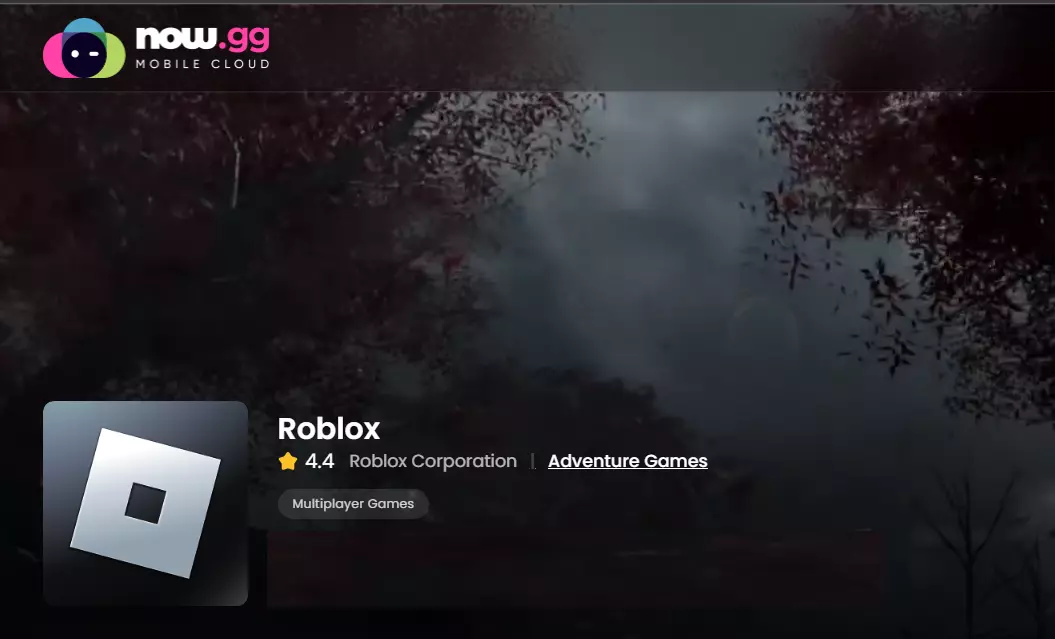 First of all, open your preferred web browser on your PC. You can use any browser like Google Chrome, Mozilla Firefox, Microsoft Edge, or Safari. Ensure that your browser is up to date for the best performance.
Then click on this link (Now.GG) to open the Now.gg Roblox official website.
Step 2. Create or Log in to your Account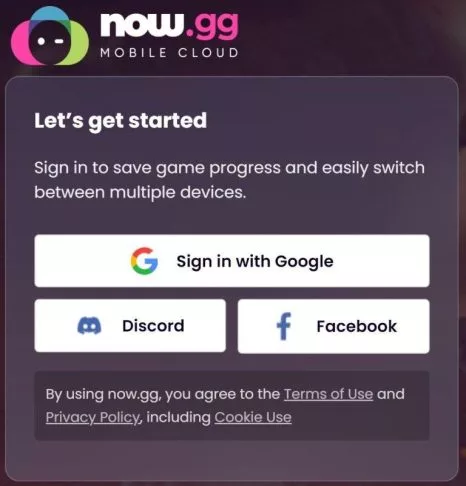 Now, in this step, you have to create your account. If you already have a now.gg roblox account, log in using your id and passwords. Otherwise, you can create a new account by following the on-screen instructions.
Step 3. Explore Roblox Games
Once you are logged in, you will see a list of available games. Browse through the collection and choose a Roblox game. Click on the game's thumbnail or title to go to the game page.
Step 4. Link your Roblox account
To play Roblox on Now.gg, you'll need to link your Roblox account. To do this, click the "Add Game" button and search for Roblox. Once you've found it, click on the "Add" button next to it.
Step 4. Play the Game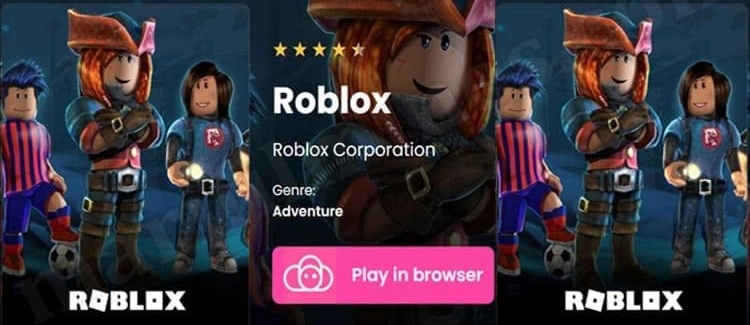 On the game page, you will find a "Play Now" or "Start Game" button. Click on it to launch the Roblox game in your web browser. Wait for the game to load, and then you'll enjoy the Roblox game in your browser.
Customize Your Controls and Settings
Once your Roblox game is opened, you'll need to configure your settings. Within each Roblox game, you may find customization options and settings that allow you to personalize your gaming experience. Look for in-game menus or options that let you adjust graphics, audio settings, controls, and other preferences.
Conclusion
These are the simple steps to play Roblox Online Using Now.gg on your browsers. You can play the game anytime, anywhere at home, or office. Just find a stable and fast internet and pc. So, if you find this article helpful, then feel free to share it with your friends and others.
If you also want a Free Roblox Accounts then you can consider reading this article.
FAQs
Q1: Is Now.gg a free Platform?
Ans. Yes, Now.gg offers both free and premium subscription options. The free version allows limited playtime, while the premium subscription provides unlimited playtime.
Q2. Is Now.gg available on mobile devices?
Ans. Yes, Now.gg Roblox is available on all mobile devices.
Q3. Is it safe to play the Now.gg Roblox?
Ans. Yes, the security system is up-to-date to prevent your system from being attacked by malware, or viruses.