Are You Searching For How To Get Free Amazon Gift Vouchers For Free on The Internet? And After Reading Several Articles You Have Found That Mobile Xpression Is Giving Free Amazon Vouchers To its Users. But, You Don't Know How To Use Mobile Xpression Latest Trick. Then this Article is For You.
In this post, I will show you how you can earn a free rs 300 Amazon gift card through Mobile Xpression's latest trick. This is the latest trick and works on all devices. The mobile Xpression app is a rewarding panel where you can earn free Amazon gift vouchers.
About Mobile xpression :
Mobil expression is a research panel developed to understand the trends and behavior of people using mobile Internet. To participate in this research community, you have to install software on their mobile devices. allowing Mobile xpression to understand how they use the Internet on their mobile devices. Mobile Xpression invites its users to participate in surveys that help companies to understand their interests regarding their mobile device activity.
Reward Procedure for mobile Xpression app
In order to get the reward from the Mobile expression app, you will have to install the Mobile expression app and register with the process that I will; mention below. and after you register successfully every week you will get 5 points on the Mobile xpression app. And then for every 20 points, you can redeem it for 300 Amazon gift cards or any other gift voucher.
so without wasting any time, let's see how to download, register, and earn through Mobile Xpression's latest trick
Mobile Xpression latest trick to earn an Amazon gift card
1. Download the Puffin browser from here – click to download
2. open this link in Puffin in desktop mode – Click here
3. Click on the "start" button and complete the survey.
4. After completing the survey you will be redirected to the mobile expression signup page.
5. if you are eligible then you will see this.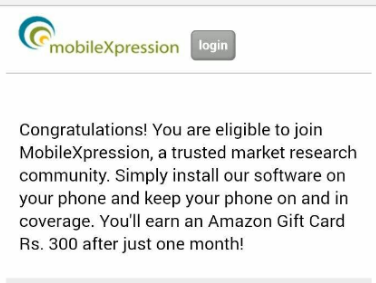 6. Enter select your network > phone brand as you want > phone model as your model Enter your email at last.
7. Now proceed to the last step
8. enter your name, unlisted phone number, DOB, address, password, and at last tick to complete the sign-up process.
9. you have completely created an account on mobile expression.
10. now install this version of mobile xpression and open it – Click here to download.
11. Enter the phone number you used during signup and then Enable accessibility to complete the installation.
12. You will be redirected to the MX reward page Then on every Monday after 4 p.m. open the app and claim 5 points.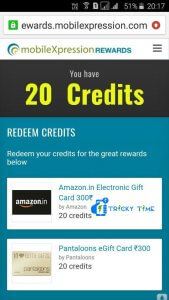 NOTE- Don't try to create multiple accounts on one device and open your app daily to claim points on Monday at 4 pm
Stepwise procedure for mobile Xpression registration
Install mobile xpression from here and click according to your Android version.
Sign up for a new account by filling out all forms.
participation mail will be sent to your mail with a password.
you are done just keep the mobile xpression meter switched on.
every week you will be notified to claim your points.
Points to remember – How to Stop banning your account
Grant all permissions for Mobile expression App – for that go to phone settings >> App >> Mobile expression App >> Permissions >> and all data emission
Daily Open Mobile Expression App. 1-2 Times Daily
Sometimes some applications Force Mobil expression to close the app – which does not use the type of apps
Do not restrict the background data of this application – for this, go to phone settings >> Apps >> Mobile Xpression App >> Data usage >> Turn off background data
Ensure that the app is up and running on your phone 24 hours
Bus !! Guarantee your account will never be banned.
An essential tip for Xiaomi users
MobileXpression can now also be officially supported by Android phones version 5.0 and above, so most people can now take advantage and earn a free Amazon gift voucher every month. Many people with Xiaomi phones were experiencing problems setting up a MobileXpression account and app on their phones, so here is a special quick guide for them!
Note: Must use Google Chrome App to register a fresh MobileXpression Account.
Unlimited Trick
1: First of all, Clear all the Data, Caches, and Cookies of the Google Chrome Browser. (Goto Settings>>Apps>>Google Chrome>>Memory>>Clear Data, Caches, Cookies)
2: Now Turn On the Airplane Mode and after 10-20 Seconds Turn it Off.
3: Now click the Registration link given above and Proceed with the main steps to create a new account.
4: Fill up all the Genuine and Unique Details and then Download the MobileXpression Rewards App.
5: Install and Open it and Enter the Mobile Number that you submitted while registering.
6: Now it will prompt you to give Access Permission, just Accept and give Access Permission to the MobileXpression app.
7: It will take a few seconds to connect to their server using a VPN. Just wait and you will get a Continue button. Click on it and you will be redirected to the Internet Browser where you can see the Rewards Panel.
Yippee, you have successfully authorized and your MobileXpression account with the full setup is ready. Just make sure the MobileXpression app is running in the background. If you close it by mistake and then reopen it, you will have to give permission to the app.
Don't forget to claim weekly points to grab Free Amazon Gift Vouchers every month.
How to Claim Amazon Free Gift Vouchers From Mobile Xpression App
1 . Every 7th day you will see some points in the Mobile expression app.
2. Open the Mobile expression app and claim your points.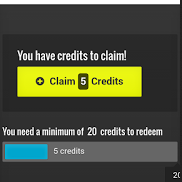 (A minimum of 30 days are required by the app to live on your phone to claim the prize so don't uninstall this app).
3. When it reaches minimum redeem points >> Claim your Amazon vouchers with your points.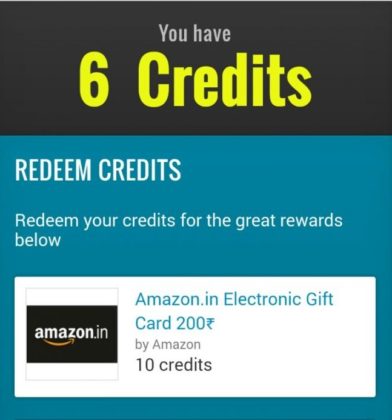 4. Submit The details It asked On Redeem to receive your gift vouchers in your email.
5. You will receive your Vouchers within 3 or 4 hours in your email.
MobileExpression App Unlimited Trick
1. First of all download The App Cloner App.
2). Now Open The app, choose MobileXpression, And Clone It.
3). That's it, you will see MobileXpression 1 on your display.
4). Just Open it and Register a New account.
5). Now Follow all the above steps and you will again get Rs.300 Every Month from the Clone app too!
Mobile Xpression Unlimited Trick
The research will monitor the Internet activity of a member of the software community, allowing MobileXpression to develop an understanding of using the Internet on their mobile devices.
Occasionally, MobileXpression invites its members to participate in optional surveys that help companies understand their interests regarding their mobile device activity.
Mobile Internet usage information and survey results will be combined with information from other panel members to create research reports on mobile Internet trends and activities.
In any event, our research reports do not contain personal information.
Proof:-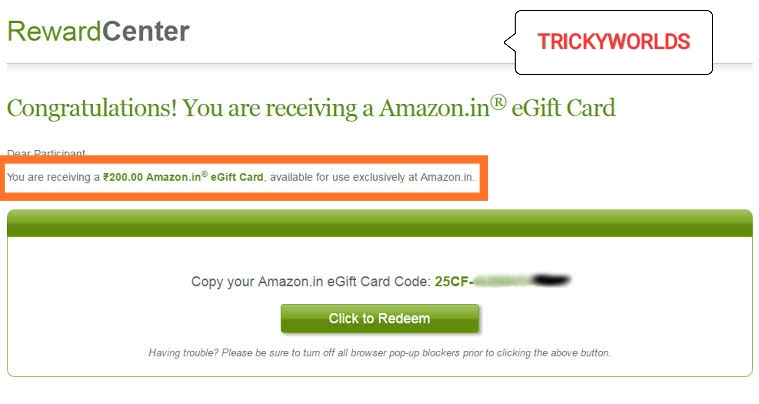 Frequently Asked Questions :
What is mobile xpression?
MobileXpression is a market research company to understand the patterns and behavior of people using the Internet through their mobile devices. By joining this panel, you can help shape the future of the Internet! Become a part of this community and don't take the prize for almost any work!
Is MobileXpression safe?
It probably won't cause any harm to you or your phone, so yes it is safe. However, when you install it you are giving MobileXpression full access to your mobile device. They only claim to monitor your internet usage and name it, but you never really know if it's true
How do I get rid of mobile expressions?
Go to "Settings"
Select "General"
Tap on the MobileXpression profile.
Tap "Remove Profile"
You will be asked to confirm that you wish to remove MobileXpression. Confirm your request and the profile will be removed.