Want to convert your Jio SIM to eSIM on iPhone and Android? But, don't know how to do it. Then you are at the right article. In this article, we are providing you with full information on How To Convert Jio SIM To ESIM On Android And iPhone online and offline.
An eSIM also called an embedded SIM, is a small integrated SIM chip that is attached directly to your device, such as a smartphone or tablet. It works the same way as the physical SIM card inserted in the mobile phone, but the only difference is that it comes pre-attached to the device. Once it is activated by a telecom operator who provides eSIM services, you can enjoy a seamless mobile network connection.
How To Convert Jio SIM To ESIM
Before starting the process, first, check your device is compatible with Jio eSIM services. There are only selective devices that are compatible with Jio eSIM services. Below, is the list of compatible devices for your reference.
iOS = From iPhone XR till iPhone 14 Pro Max
Android = Google Pixel 3 and above
Samsung Galaxy S20 and up to S22 Ultra
Galaxy Fold Series
Galaxy Flip
Flip 3 5G
Flip 4
Motorola Razr 5G (Next Gen) and Razr
Nokia G60 5G
If your device is listed in one of them then you can gladly move to the process.
Steps to Convert Jio SIM to eSIM Online
1. First, SMS your EID and IMEI number to 199 in the format 'GETESIM<32 Digit EID Number><15 Digit IMEI Number>'.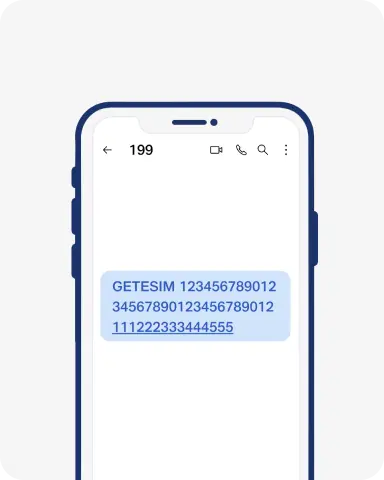 2. Once you have shared the details of IMEI and EID on 199, you will receive the 19-digit eSIM number and eSIM profile configuration details.
3. After receiving this message, type SIMCHG <19 digits eSIM number> and send it to 199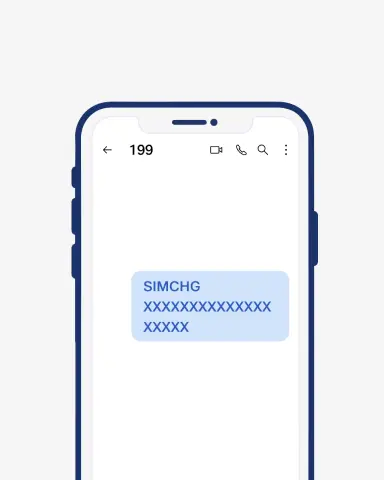 4. Now, you have to wait for approximately 2 hours for the team to process your request.
5. Once you get an update, send '1' through SMS to 183
6. Then, you will then receive a call from +91 2235072222
7. Answer the Call and Press 1 to confirm your request
8. Now, your physical SIM card will be deactivated
9. Click on the Jio Data Plan notification on your device
10. Then click on Continue.
After some time, you will notice that your eSIM is active and ready to use. These steps are the same for both iOS and Android devices. So, you can follow these steps for both devices.
Steps to Convert Jio SIM to eSIM Offline
First, locate a Jio Store near you, and walk into the store with your device.
Now, they will ask for some details. Share it with them
After sharing the details, complete the digital KYC process and share your device's details (such as IMEI and EID) with the executive.
After that, they will provide a QR code. Scan the QR code and click get started.
Now, Download Jio eSIM by scanning the QR code (also save it for future use) and in a few taps, Jio eSIM gets activated.
Conclusion
That's all you need to know about How To Convert Jio SIM To ESIM On Android And iPhone? I Hope, this guide was helpful to you. We have tried to give you all the information related to Esim.
Also, Read Our Other Articles