If you have a YouTube account and you watch videos on it, it is highly possible that you are looking for a way to "How To Download Youtube Videos In Mobile Gallery". Sadly, YouTube only allows making playlists to download your videos in one place. But, don't worry, I've found the best way.
Youtube lets you download videos to your mobile. But, that video is stored in your application and you cannot easily share the video with your friends.
Sometimes, creators disable the option to download a video thinking that it shouldn't be uploaded again and you can't download that video to your YouTube mobile application.
In today's article, I will share with you some simple methods, by which you can easily download YouTube videos in a mobile gallery.
4 Ways To Download Youtube Videos In Mobile Gallery
You can download and save YouTube videos into the phone gallery using the below methods.
Method 1. Downloading youtube videos through browsers.
This is one of the best methods to download youtube videos in a mobile gallery. There are many websites available on the internet through which you can download your Youtube Videos easily. Some of the websites are-
To download the youtube videos from any above websites you have to just follow some steps which are given below.
1. Open the YouTube app on your Android mobile.
2. Search for your video. After finding your video, click on it, and starts playing.
3. You can see the share option, click on it and copy the share link.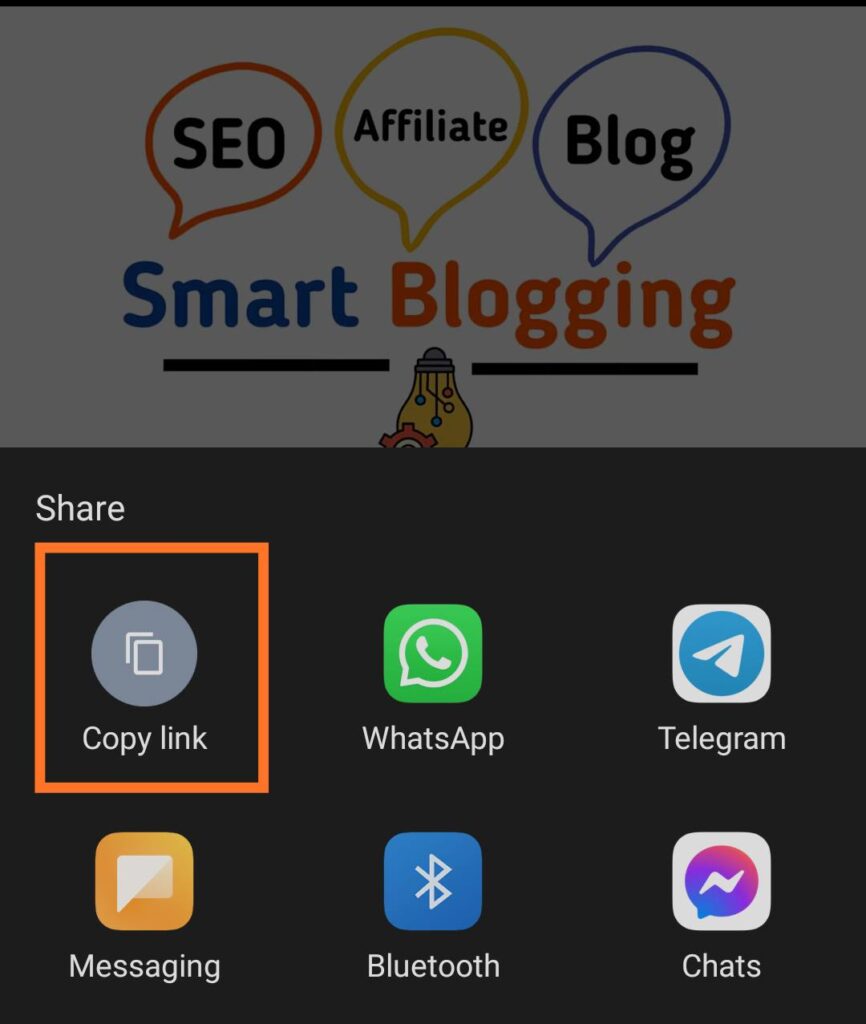 4. Now, Open the savefrom.net website on your browser. ( You can open any website mentioned above )
5. You can see the search bar. Paste the link of your video that you copied from YouTube in that search bar.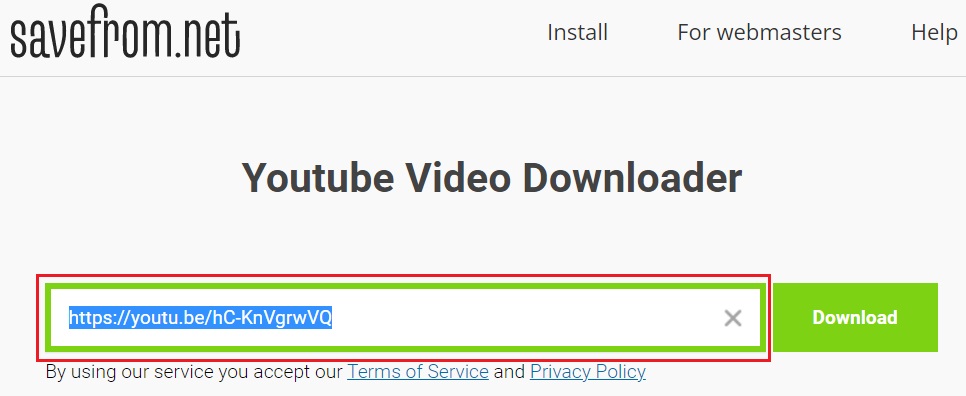 6. After pasting the link in the search bar, the link will be processed and your video will be shown on that page.
7. Finally, select the video quality you need from the list and click on the download button.

Within a few minutes depending on the internet speed, your video will be downloaded into your phone gallery instead of the YouTube download folder.
Method 2. Download Youtube Videos Using TubeMate
Tubemate is one of the best easy, fast, and free apps which is used to download youtube videos and save them into the phone gallery. It is used to download videos from other sites also. There Are also several apps available like Instube, Videoder, etc. but I am using Tubemate.
1. Download and Install the Tubemate app on your Android device from here.
2. Open TubeMate and search for a YouTube video.
3. After you find your desired video, open the video, and right below the corner, you will see a big red download button.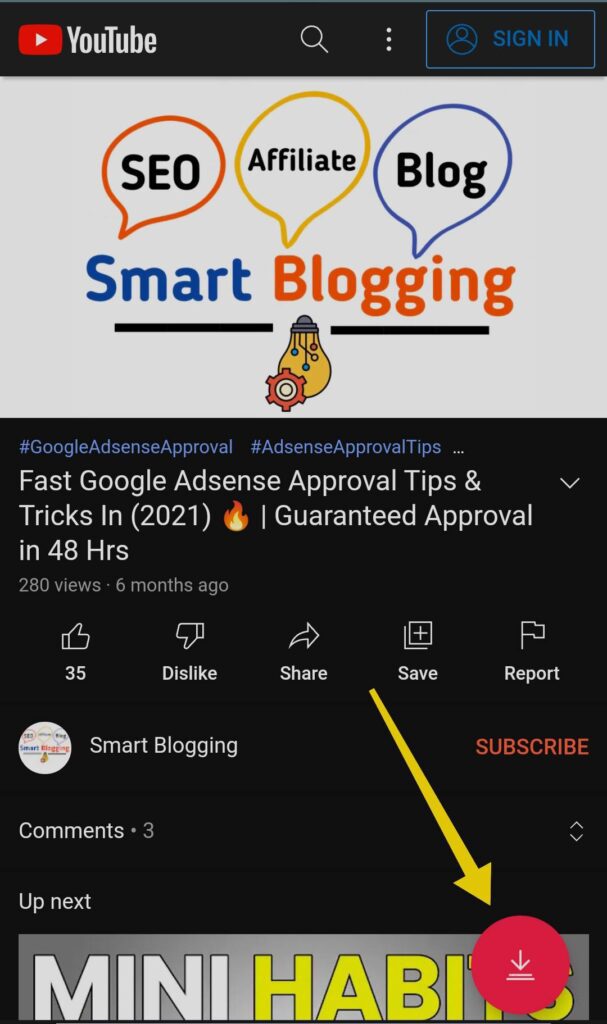 4. Select from the list of quality and format options. Tap the red Download button.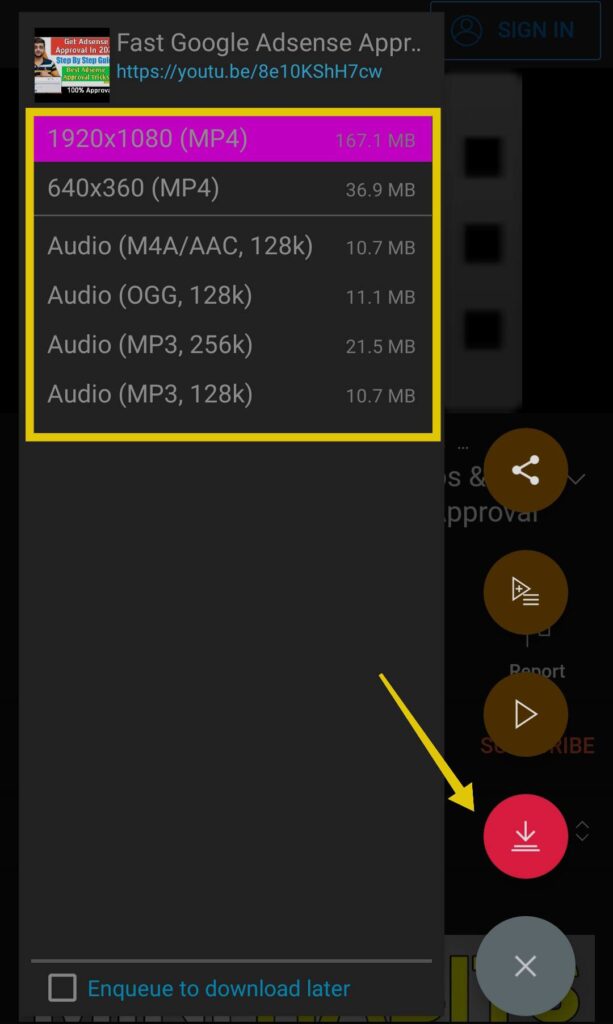 5. Click the Downloads icon in the bottom menu to see whether your video downloading or not.
Method 3. How to download YouTube videos on Mac
There are various tools are available that allow you to download YouTube videos on a Mac.
One easy way is to use the screen recording tool built into macOS. Just press Command + Shift + 5 to get up the screen recording options.
The best tool for downloading YouTube videos on Mac in high-quality formats is the 4K Video Downloader. The software can download videos of up to 8K quality and the 4K Video Downloader can also download entire YouTube playlists.
Here's how to use it:
1. First, Download and install the 4K Video Downloader and open the program.
2. After that select your desired video and copy the video link from the share option.
3. Now, paste the link into the menu.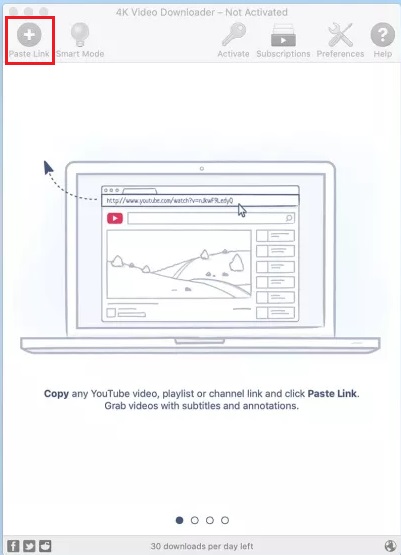 4. Click on Download after selecting quality and format options.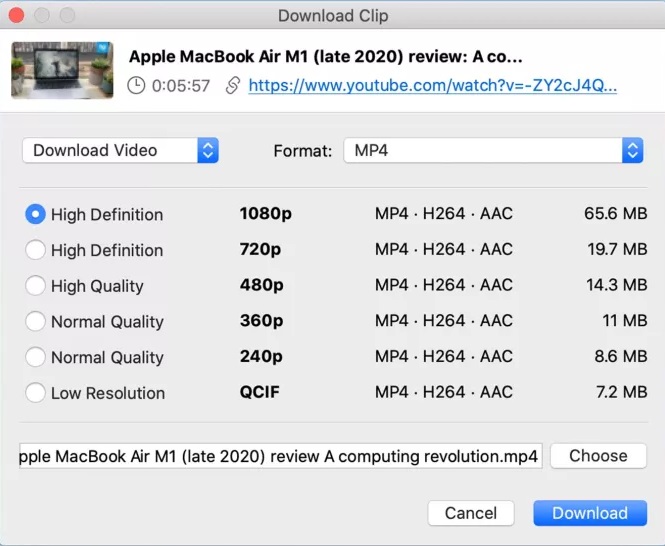 5. After your video is downloaded, you can now play the video on your Mac.
Conclusion:
After reading this article, you can admit that downloading Youtube Videos In Mobile Gallery is very easy. And you can download your selected youtube video to your phone gallery in a few minutes.
I hope these methods helped you to download YouTube videos and save them to your phone gallery. If you liked this article, please share it on Facebook, Twitter, and other platforms.
Also, Read Our Other Articles