Are you a WhatsApp user? If so, you must be familiar with the interesting "Status" feature that allows you to share text, photos, videos, and GIFs that disappear after 24 hours. But have you ever come across a situation in which you really liked someone's status and wanted to download it? Well, you're not alone. Many WhatsApp users wonder how they can download these statuses on their devices. In this guide, we will go through two simple methods to download WhatsApp statuses without any hassle. So let's dive right into it!
By using these methods you can download any status you want. Now, Let's jump into this article and see how you can download Whatsapp status on your devices.
How To Download Whatsapp Status
For this, we are going to use two methods. First, we are going to download WhatsApp status without any app, and second methods we are going to use third-party apps to download WhatsApp status. So, now let's dig into the article.
Method 1. Whatsapp Status Download Without Any App
1. First of all, open Whatsapp and see someone's Whatsapp status of your contact whose status you want to download.
2. Once you've seen the status, close WhatsApp and open the file manager on your Android device. If you don't have a file manager, you can easily download one from the Google Play Store.
3.  In my case, I am using the default File Manager available on my phone. Open your File Manager and locate the Whatsapp folder and Click on it.
4. Inside the WhatsApp folder, you will find a folder named "Media." Go ahead and click on it.
5. Here begins the trickier part, By default, the ".Statuses" folder is hidden, so you may not be able to see it. Look for the options menu in your file manager and search for the "Show hidden files" option. It might display differently in your file manager.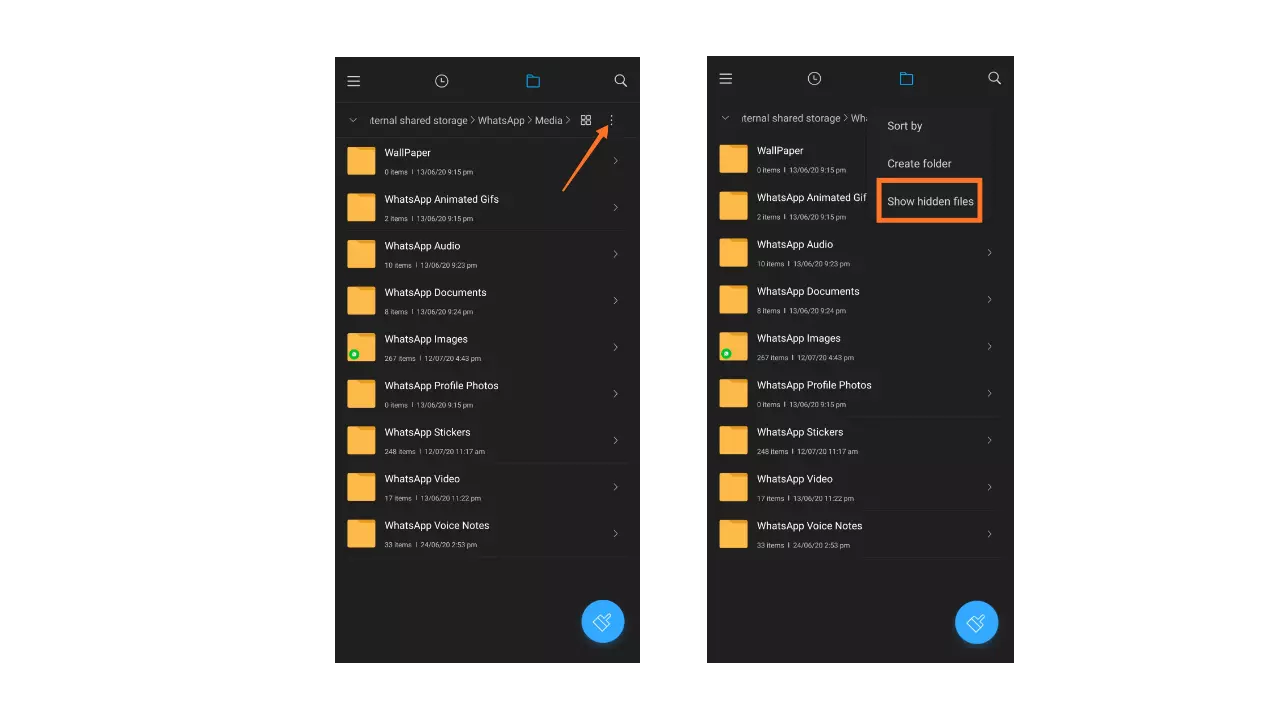 6. Once you've enabled the show hidden files option, the ".Statuses" folder will appear. Tap on it, and you will find all the WhatsApp statuses of your contacts.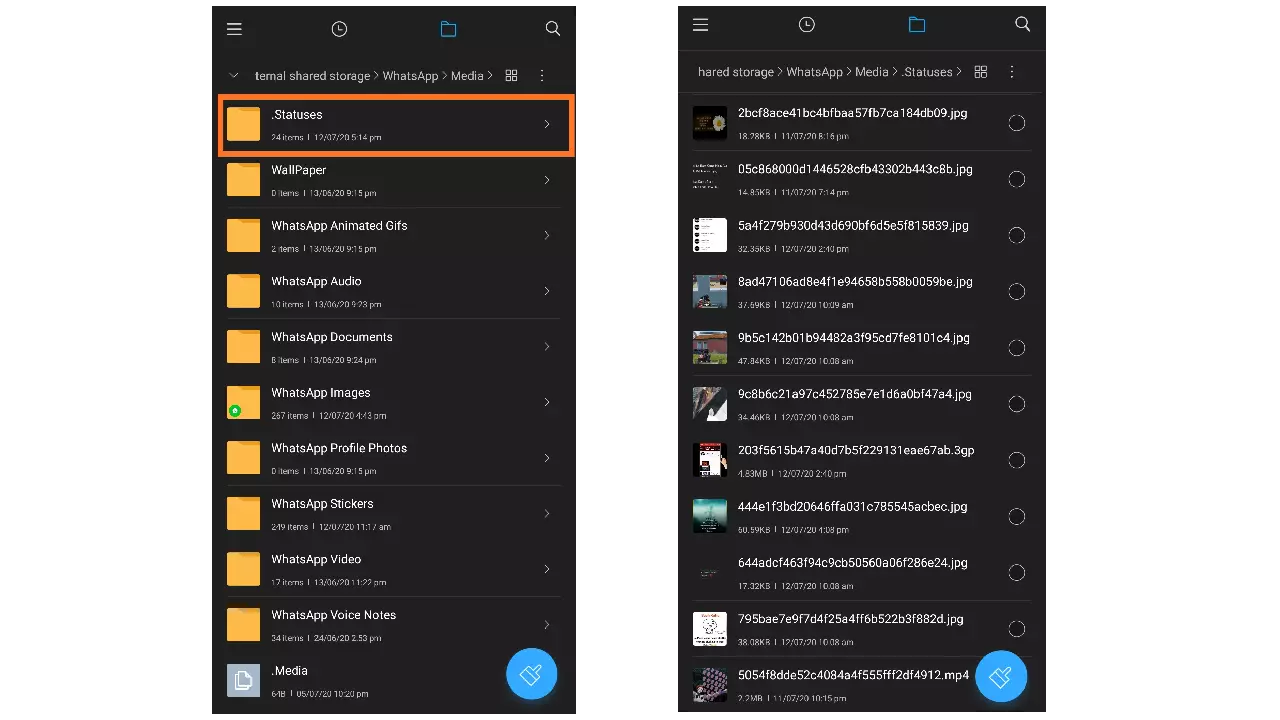 7. Now, the next step is to transfer the downloaded status to your Android device's gallery. To do this, long-press on the picture or video you want to save, and a menu of options will appear. Simply select the "Copy" option.
8. After copying the status, go back to the File Manager and paste it into the desired location of your choice.
9. Voila! You have successfully downloaded the WhatsApp status, and you can now easily find it in your device's gallery.
Method 2. Whatsapp Status Download Using Third-Party Apps
If you prefer a more easy method that doesn't involve manually accessing hidden folders, there are several third-party applications available that can help you download WhatsApp statuses effortlessly. Although these apps are not developed by WhatsApp itself, they are user-friendly and can help you in saving videos and images from statuses. One popular app for this purpose is the "Story Saver for WhatsApp" app.
Start by installing the "Story Saver for WhatsApp" app on your phone.
Once the app is installed, open it, and you will see that it has automatically integrated itself with your WhatsApp account.
To download a WhatsApp status, simply tap on the "Recent Stories" option in the app.
From the list of recent stories, choose the status you want to download.
Finally, click on the download button located in the top right corner of the app, and the status will be saved to your device.
Conclusion
With these simple methods, you can now save and download your favorite WhatsApp statuses anytime you want. Whether you choose the file manager method or a third-party app, you can easily download the WhatsApp status without any issues.
So go ahead and start downloading and saving those WhatsApp statuses And don't forget to share this article with your friends who might find it useful.
Also, Read Other Useful Articles