Online communication has become an essential part of life. It has eliminated the need for letters and postmen. Various applications in the market allow you to communicate over the Internet anywhere, anytime. One of the famous applications is Whatsapp, which is widely used worldwide and has many loyal users.
The major reason why WhatsApp is this much famous is the feature it offers. They are designed right according to user demands and needs. For example, apart from simple text via SMS, it enables its users to communicate through video and audio and make calls. You need a stable internet connection no matter how far the other person is. Your message will be sent in seconds. Other features include:
Photo sharing.
Sharing your moments via status.
Keeping updated when the other person is available.
In WhatsApp, you can chat in the community or in a group. So when a person shares media in a group, it will be available to all. But sometimes unrelated posts and media are annoying, but they continue to save in your gallery and consume your mobile phone space. Whatsapp also gives the solution to this problem. You can disable the media downloading on your phone. This article will provide a simple guide on How To Disable Auto-Download On WhatsApp. Let's start
What is Auto-Download
Auto media download is an option that allows WhatsApp to save media from all the chats in your gallery. With this feature, you don't have to tap the media to download. It will automatically save. But this could be a nuisance sometimes, especially when unrelated posts consume your phone memory. So here are the steps to To Disable Auto-Download On WhatsApp.
Step to Disable Auto-Download
1. The first step is to open your WhatsApp by tapping the icon on the home screen.
2. Once you have WhatsApp open, click on the three dots on the top right of the screen and then tap on the setting option to access the setting menu.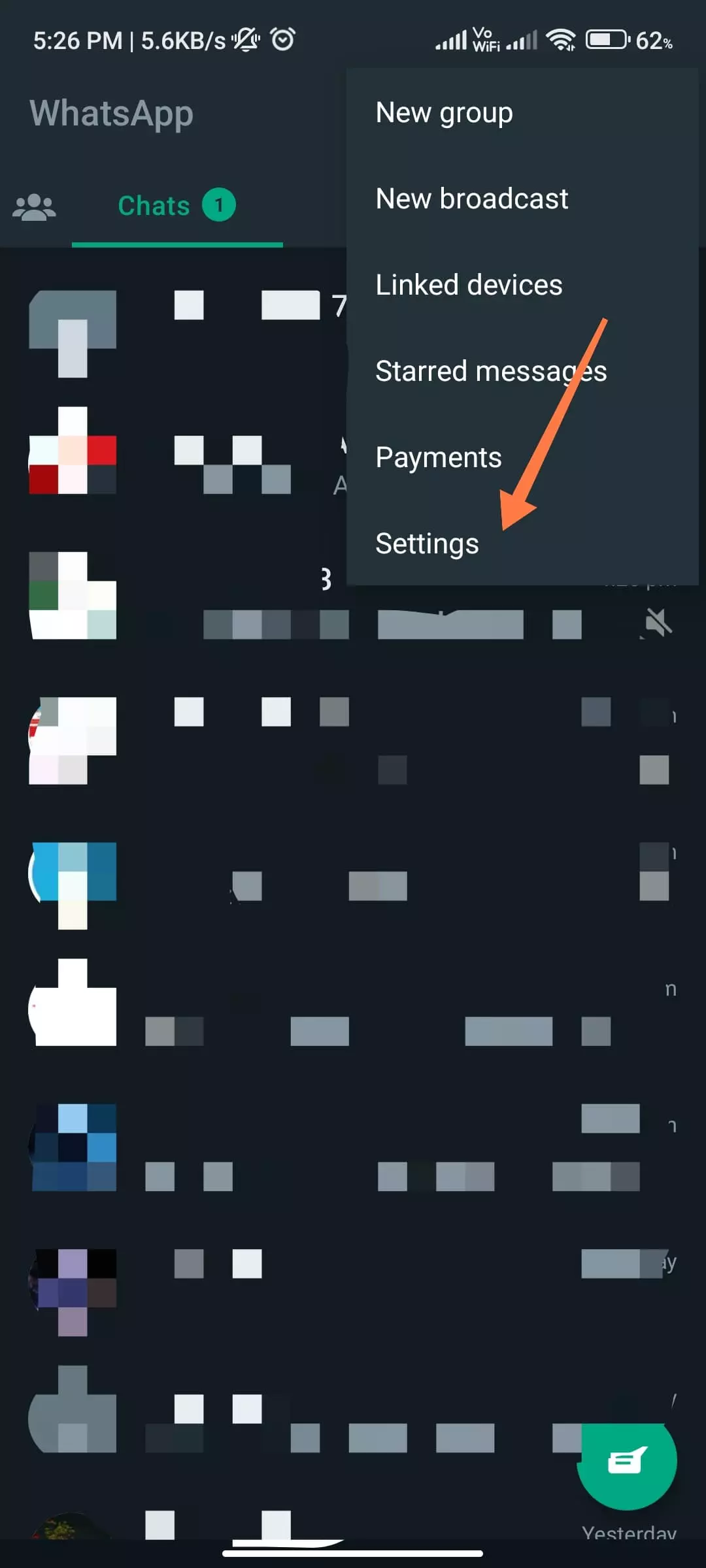 3. To access the chat setting, tap on the chat menu.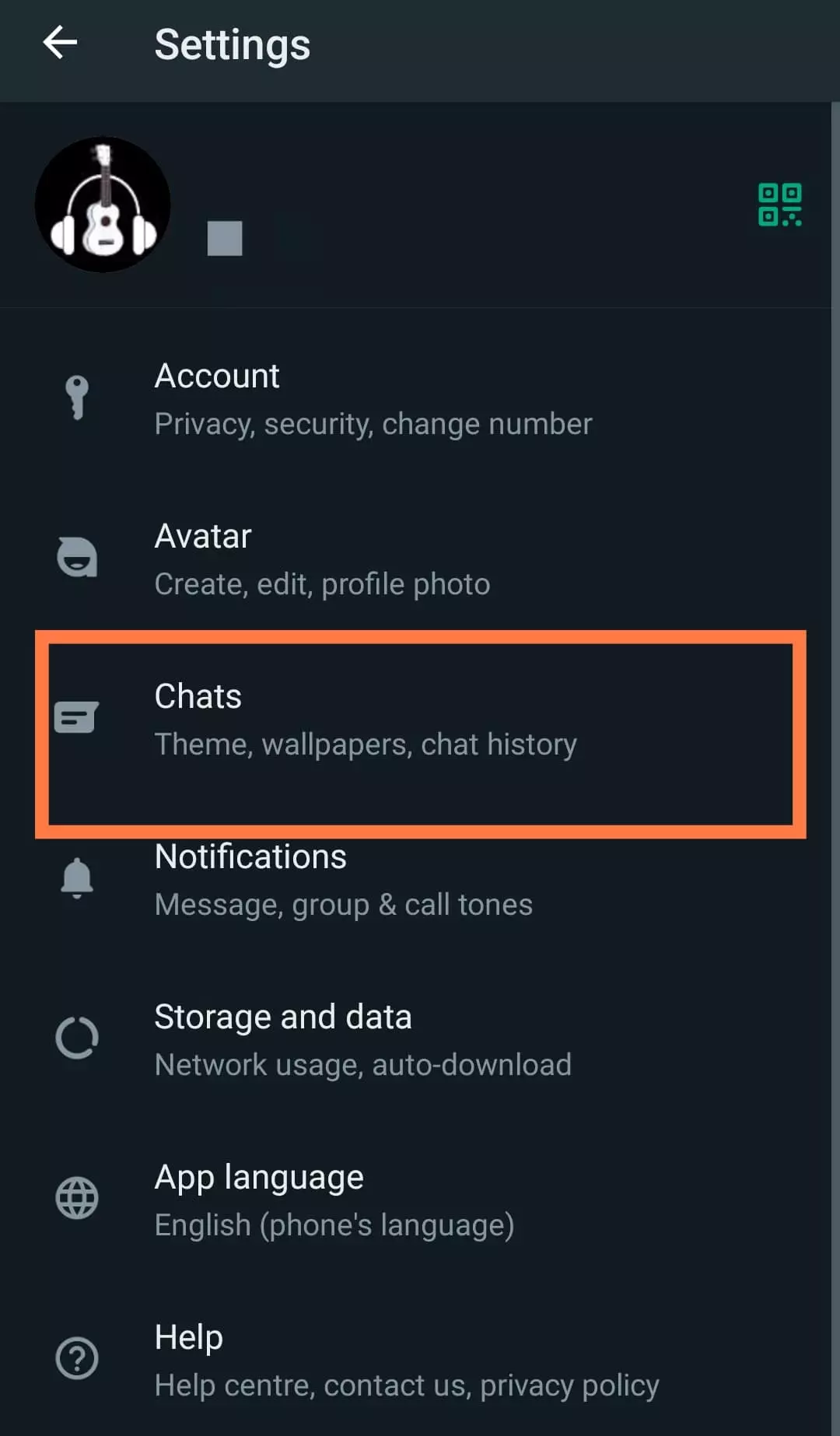 4. In the chat setting, an option if Media visibility is present. Tap on this option to turn off auto-save media, and then media files will no longer be automatically saved to your device gallery.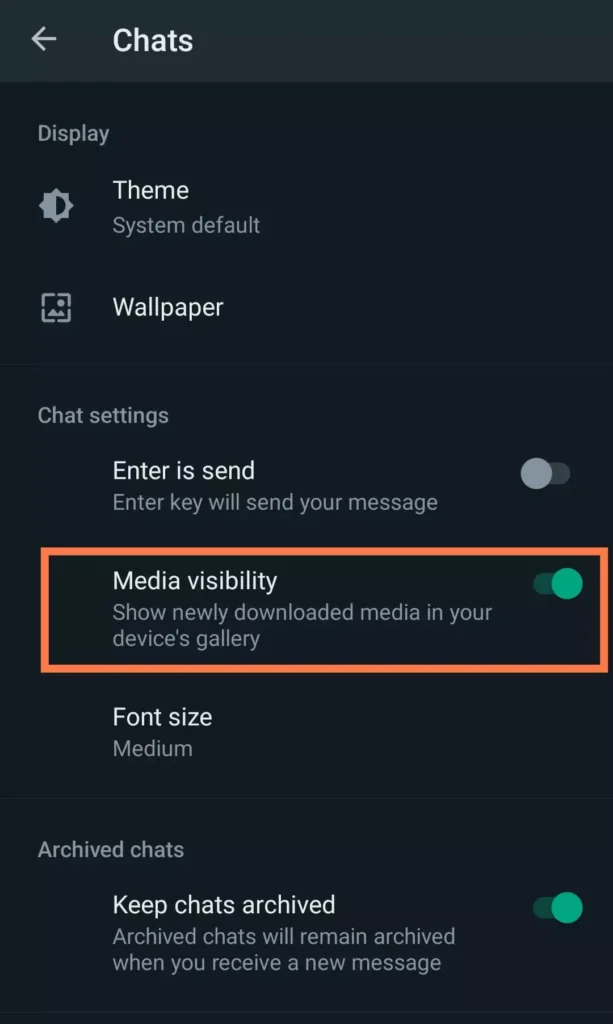 5. You can also customize media auto-download in the same setting. It allows you to set the auto media download feature based on the type of connection (WIFI or cellular). So it will provide you with more control over media downloads.
Auto-download in GBWhatsapp
If you have Gb WhatsApp, you don't need to set up auto-download. GB WhatsApp has this built-in feature that allows you to download the media of interest. Ask your permission whenever there are new media to download. So download Gb WhatsApp to enjoy this feature along with multiple other features. You can get the latest version from our website.
Disabling auto-save media is a simple process. You can easily turn on this feature using the guide in this article. It gives you more control over media and will enhance your experience with WhatsApp.
FAQS
Can you turn off the media visibility of a specific chat?
Yes, media visibility can be turned off for a specific chat. Click on the chat and tap on the three dots. Tap on group info or view contact and scroll down here; you will find this option for media visibility. Click on it, and then you can turn it off from here.
Can autosave turn off for a specific chat?
No, if you turn it off once it is applied to all chats.
Also, read other articles