How To Hack WhatsApp Account, Hack WhatsApp, Hello Tricky Worlds Readers!!!!! I Hope You Are Good And Reading And Liking Our Posts. So Today We Have Come Back With Another latest Posts In Which You Can Learn How To Hack WhatsApp Account. Yes, You Read It Right In This Article We Will See All The Possible Methods For How To Hack WhatsApp And Spy Secretly.
WhatsApp has become the most popular contact network in India. Users can comfortably chat, transfer images, videos, or snap selfies. Think What If You hack your friend's WhatsApp account and Spy on his activities, who he chats with, Exciting right? So, Here's are very easy and quick methods for Hack WhatsApp And to spy on your friend's messages.
5 Methods To Hack WhatsApp
There Are Many Ways To Hack WhatsApp Account. But, We Are using Best Genuine 5 Methods For Hack WhatsApp Account.
Note:- Please keep in mind that it is illegal to Hack WhatsApp unless you have the permission of the account owner and the parties involved do not attempt to Hack WhatsApp. This post should be used as a guide so that you can understand how hackers are accessing your accounts and different passwords. The Tricky Worlds Team will not be held responsible if any criminal charges are brought against anyone who misuses the information From this website for violating the law.
Reason Why You Want To Hack WhatsApp Account?
If you are a guardian, you can check whether your kids are safe. In addition, you can monitor if they are being threatened or keep in touch with strangers. If you are an owner who thinks your workers are trading company secrets, you can monitor their WhatsApp to find the truth, And If You Are in RelationShip And Wants To Check Whether Your Boyfriend/Girlfriend Are Cheating With You Then This Article Is For You.
What Other Things You Can Do
Check Your Children's Are Safe
Monitor Your Employees
Recover Deleted Messages
Check Whether Your Boyfriend/Girlfriend Are Cheating
You can Also Use This For Fun With Your Friends
Method 1: Mac Spoofing
This is a free & simple way to clone someone else's WhatsApp onto your phone, letting you read and send messages from that account. It is necessary that you must have access to the target phone to perform a number of steps in the hacking process. The process is very useful once you have followed the instructions. How To Hack WhatsApp.
Step 1. Get The Mac Address From The Victim Phone's
1. First of all, find the Mac Address of our victim phone, if you want to hack your friend WhatsApp then you can directly ask him about his device Mac Address or If you have access to his phone then you can simply find the Mac Address from:


Android : Settings >> About Phone >> Status >> Wi- Fi MAC address
iPhone : Settings >> General >> About >> Wi-Fi Address.
Windows Phone : Settings >> About >> More info >> MAC Address.
BlackBerry : Options >> Device >> Device and Status Info >> WLAN MAC
Step 2. Spoof Our Mac Address With Victim's Mac Address
Once You Get The Victim's Mac Address Then Its Time To Spoof our Mac Address with Victim's phone Mac Address. For Spoofing Mac Address You Will Required To Root Your Android Phone And Download Some Apps From Below.
1. After Rooting Your Android Device And Installing Both The Apps open Terminal Emulator App And Type This Command.
su
Then,
busybox iplink show eth0
( This Will Show Your's Mac Address, Save It Somewhere For Changing After Hacking. )
2. Now Type The Following Command. (In the below command, replace XX:XX:XX:XX:XX:XX with your Victim's MAC address)
busybox ifconfig eth0 hw ether XX:XX:XX:XX:XX:XX
3. You have now spoofed your MAC address successfully.
Step 3. Install WhatsApp On Your Device.
1. Now Install whatsapp on your phone and enter your victim's Phone no. Whatsapp will send Six-Digits code for Verification to our victim and Verify It.
2. Now, You Have Successfully Hack WhatsApp and you've an exact copy of the target WhatsApp account and you should receive all the conversation on your phone as well.
Method 2. Using Spy Softwere
The easiest way of How To Hack WhatsApp messages is to use spy software. There are many such apps that can be used, and a lot of them are free. But Today We Are Using ikey monitor which is well-known for its feature and it is one of the best spy apps.
You will have to download and install the ikey monitor app onto the victim's phone on which you want to access the WhatsApp messages. Make sure that you can keep the victim's phone with you for a few minutes.
1. First Of All visit This Site ikey Monitor And Click On Download For Free.

2. After Clicking On Download free option, Choose The Android Device Option And Click next.
3. Now, Fill Your Name And Sign Up With Your Email Address. You Will get a App Download link, username and password on your email.
4.Get The Victim phone Or Send The App To Victim And install the app in his phone.
5. After Installing The App in Victim Phone, You Work Is Done.
6. Login To The ikey Monitor Site and go to dashboard.


In The Dashboard You Will See All The Victim's Information Like SMS log, call log, Web history, WhatsApp messages, And Many More.
Other Features:
Monitor chat messages on WhatsApp, Facebook, WeChat and more
Track by GPS. Set up Geo-fencing to keep your child safe.
Log incoming and outgoing calls. Record calls by the built-in call recorder.
Method 3. Hack Someone's WhatsApp Without Their Phone with WhatsApp Web
WhatsApp Web permits users to have entrance to their WhatsApp account on any browser that can Load WhatsApp Web Website via Desktop view. This WhatsApp Spy feature is on the trick to How To hack WhatsApp And get the QR Code of Victims WhatsApp and/ scan it on your Browser after that you can have the access to Victims WhatsApp without any problem.
1. Get Victims device and Go over to the WhatsApp Web option that you see by clicking on 3 dots on Android.
2. Once you open WhatsApp Web, Now Select Option to Scan QR Code.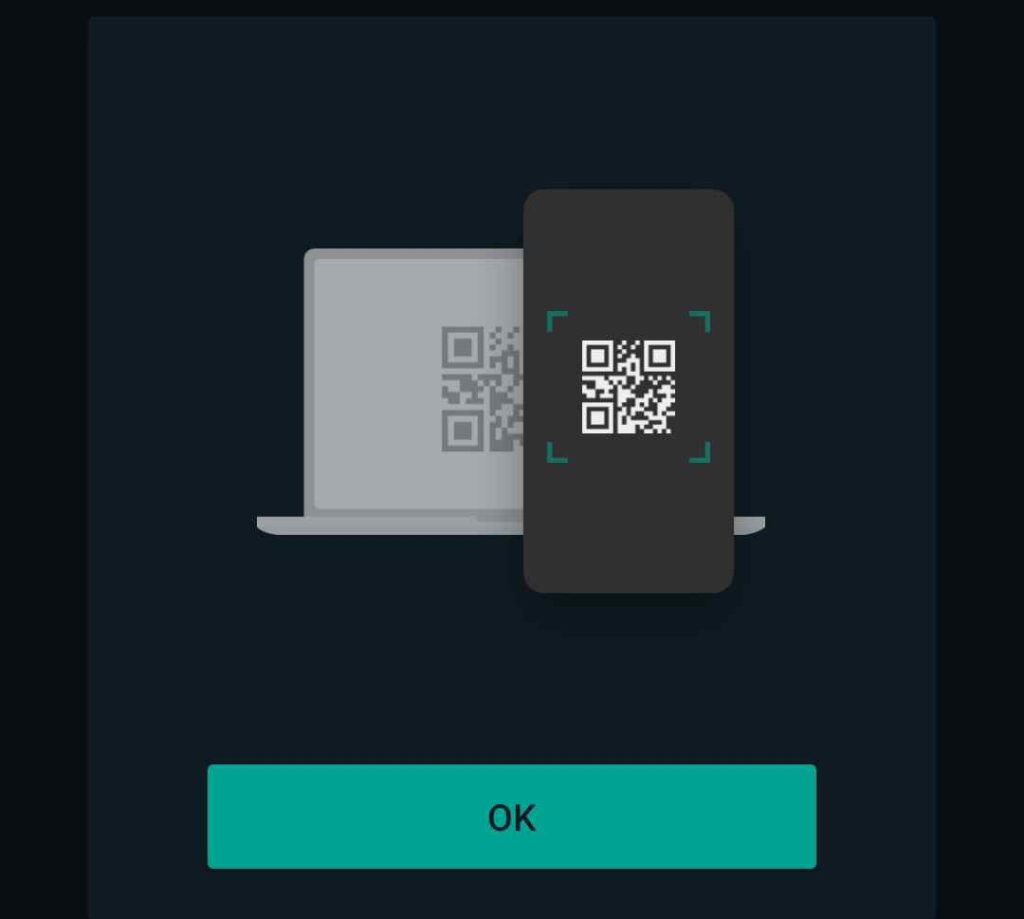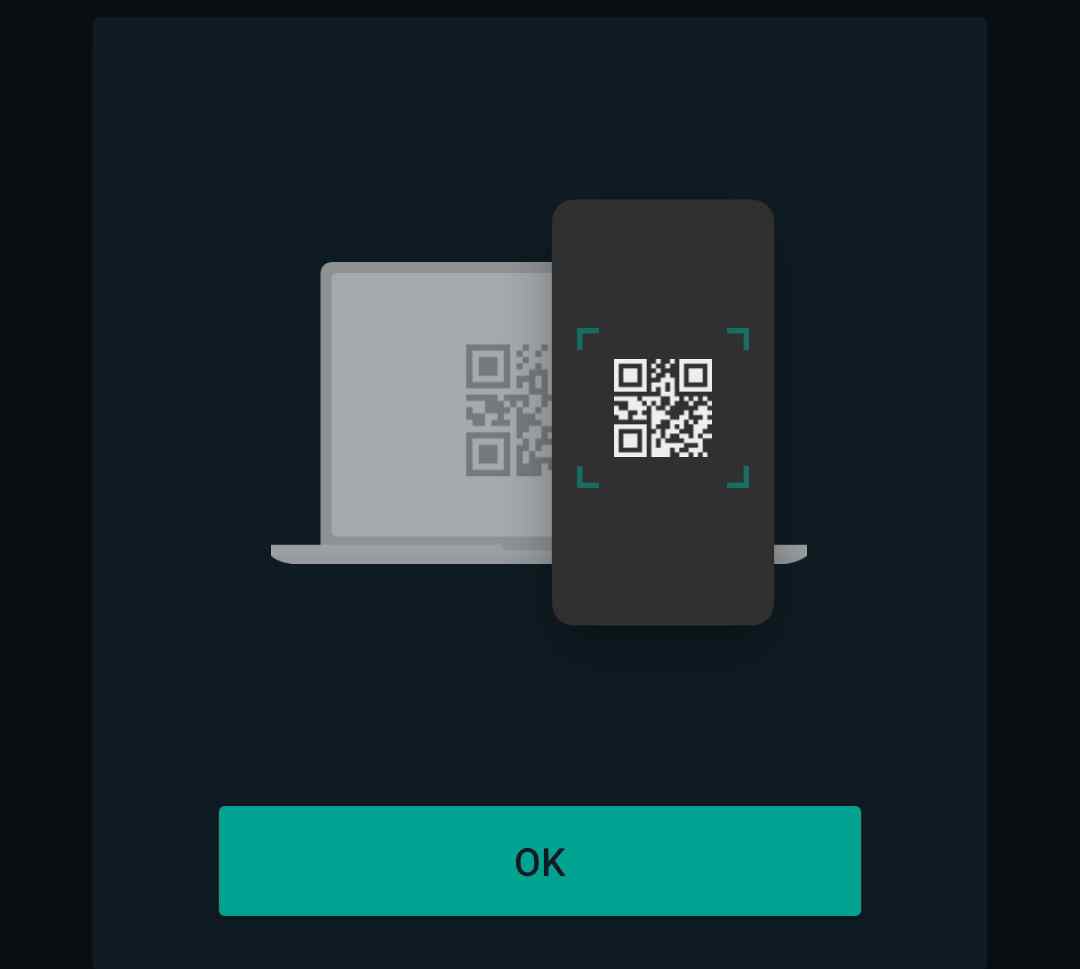 3. Open web.whatsapp.com. If you are opening the URL on PC or Laptop, then it is fine, but if you choose to use browser of your android device (Chrome recommended) then, go to the above URL and then click on Request Desktop Site.
4. Now you will see QR Code on your screen. Just scan the QR Code with victims phone.
5. That's it, You have successfully got access to Victims WhatsApp, But make sure that you do not close that tab when you have scanned the QR Code on your Smartphone. Or you will have to repeat the method every time.
How to Secure Your Own Whatsapp from being Hacked
Here are 5 tips you should keep in mind to protect you from hackers attack your WhatsApp.
1. End-to-end encryption – WhatsApp end-to-end encryption assures that only you and your contact can read the messages that are being chatted and nobody in between, not even WhatsApp can read your messages.
2. Don't click on any suspicious link – Do you keep seeing casual links as messages from your contact on WhatsApp? Well, then you should never click on links that you find suspicious.
3. Remember to log out of WhatsApp Web – We usually have the trend to login to WhatsApp Web at the office and then leave the account open on the desktop. This practice can really create problems for you. Someone else sitting on the same PC can reach all your chats without you even realizing it.
4. Lock WhatsApp screen – Protect your WhatsApp with some lock screen, so that others cannot access your mobile phone And Use WhatsApp without your permission.
5. Two step verification – WhatsApp introduced the "Two-step verification" feature. This feature adds more security to your WhatsApp account.
Conclusion:
These three methods can help you How To Hack WhatsApp, you can choose the method that suits you. We have Also Provide You How You Can Secure Your Own Whatsapp From being Hacked. So, Read This Full Article And Share With Your Friends.
And Also, If You Have Any Problem Regarding This Then Feel Free To Comment, I Will Try My Best To Solve Your Problem Or Your Can Contact Us With Our "Contact Us" Page.
---
FAQs:-
Q1. Can WhatsApp Be Hacked?
Ans:- Yes, WhatsApp Can Be Hacked. We Have Give You All The Details How Your Whatsapp Is Hacked.
Q2. Is It Legal To Hack Whatsapp?
Ans:- No, It Is Not Legal To Hack Someone's Whatsapp.
---