Did you accidentally delete an important text message on your Android phone? and now you are looking for How to Recover Deleted Text Messages on android. Honestly, the chances are low, especially if you deleted the text long ago. But, there is some chance for those who regularly back up their android phone. This article shows you how to retrieve deleted text messages on Android.
Your deleted messages remain somewhere on your phone in a "deleted" state and wait for some newly created data to replace them. You still have a possibility to get them back before they are deleted completely. This article will guide you on recovering deleted text messages on Android. It is a step-by-step guide about retrieving deleted texts from Android.
Can I Retrieve Deleted Text Messages on Android?
The answer is Yes. It is possible to recover deleted text messages on Android successfully after you deleted them. When you delete messages, they will be temporarily saved in your android phone, marked as "unused", and not completely deleted until the newly created data replaces them. And this is where from we can retrieve your deleted data.
How to Recover Deleted Text Messages on android
As for now, there are two solutions available to Recover Deleted Text Messages on android: Restore them from google backup or use third-party apps. All the methods are explained in detail in this article. You can use any method whatever you want.
1. Recover Deleted Text Messages via Google Backup
If you previously created a back of your phone to Google Drive, there is a chance that the backup may contain your text messages. But one disadvantage of this method is that it needs you to reset your android device and remove all personal information before restoring. To restore your text messages follow the steps below.
Step 1. First of all, go and check if you've backup your device to Google. If you have already done, directly jump to Step 2.
Open the google drive app on your android device.
Click on "Menu" ( three horizontal lines) on the top left of your screen.
From there tap on the "Backups" option.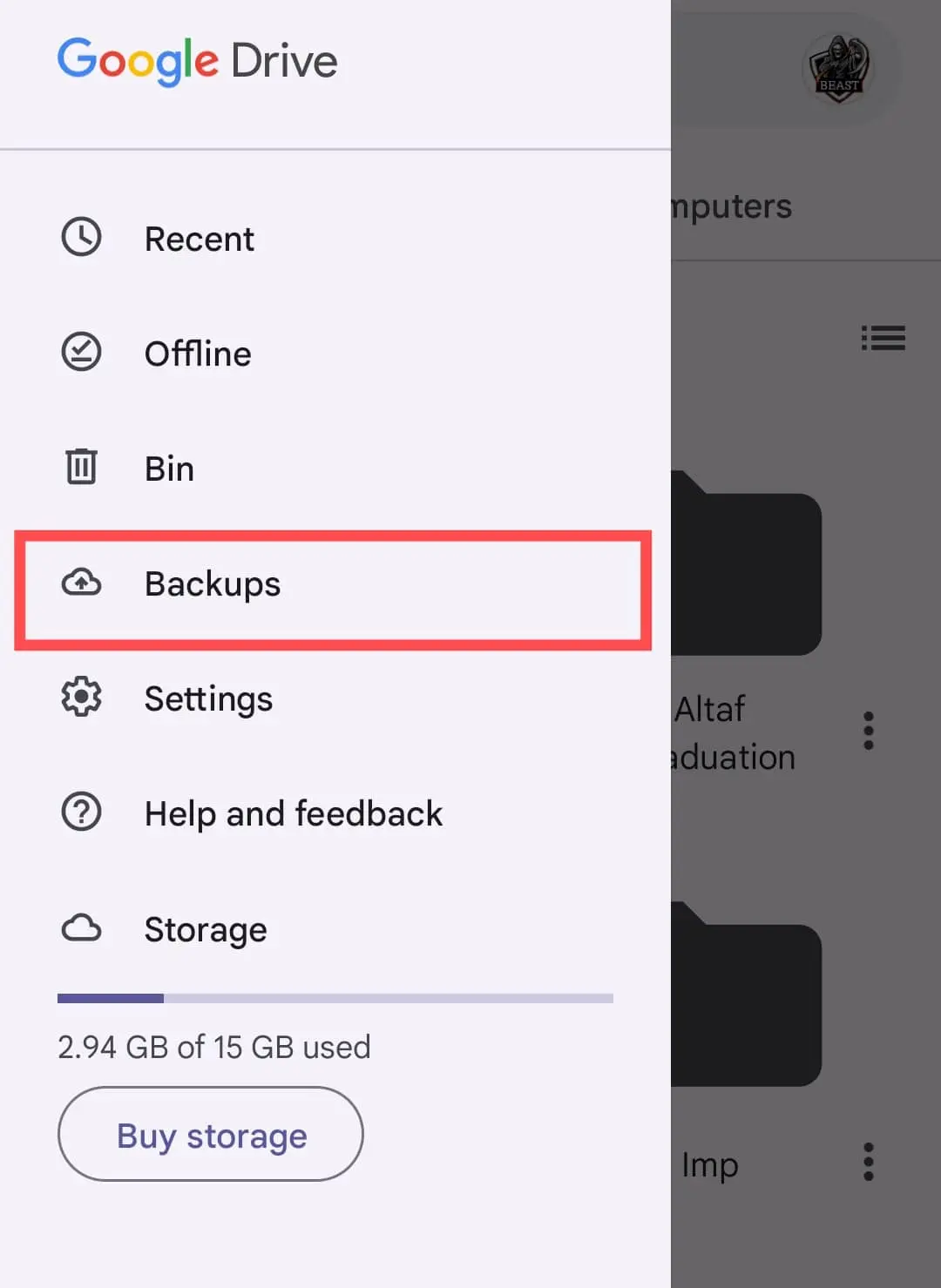 Then there you will see your device, select it.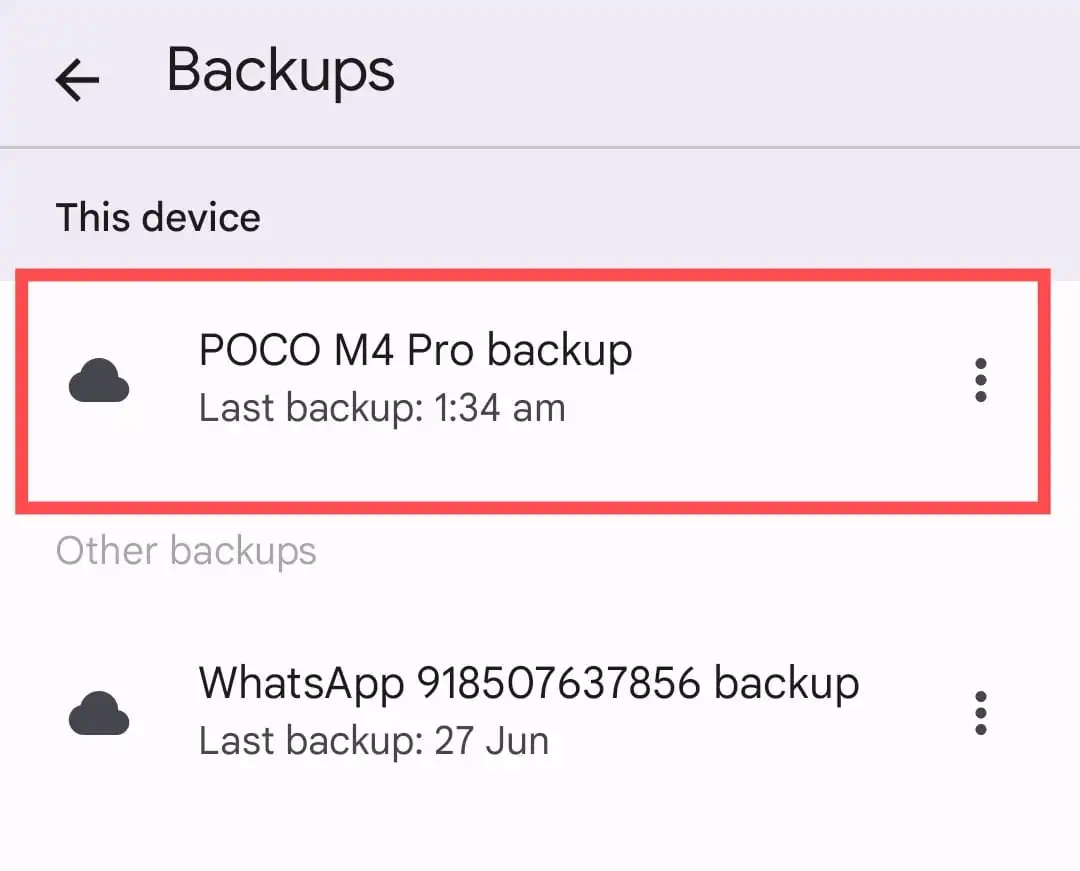 From there, you can check the date of the last backup.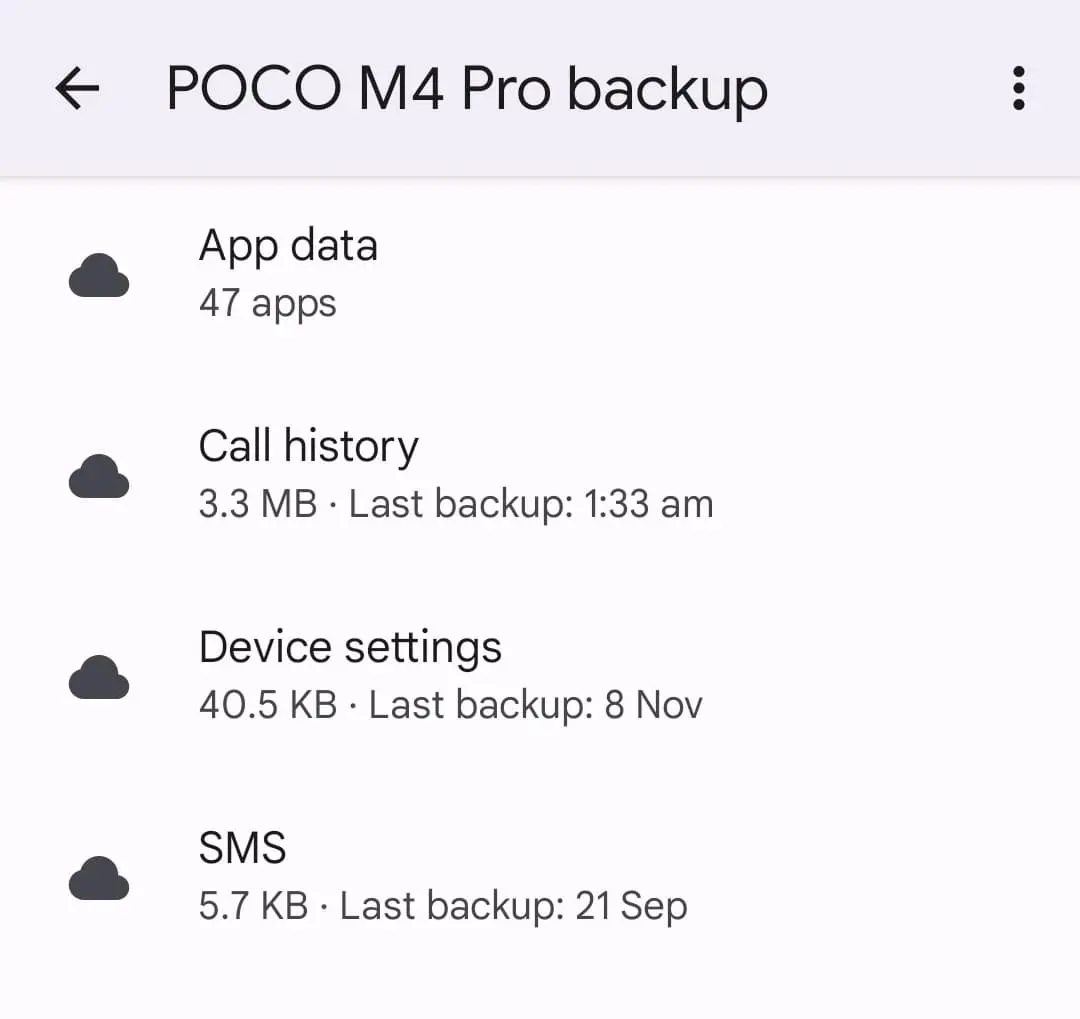 Step 2. Reset your android phone. To do so, see the steps below.
Go to Settings, and select "Backup and reset."
Select "Factory data reset."
Confirm your choice.
Step 3. Restore Your Messages and Data from your google backup. To do so, follow the steps below.
Open Google Drive App on your android device.
Click on "Let's Go" > "Copy your data" > Connect your device to a Wi-Fi network.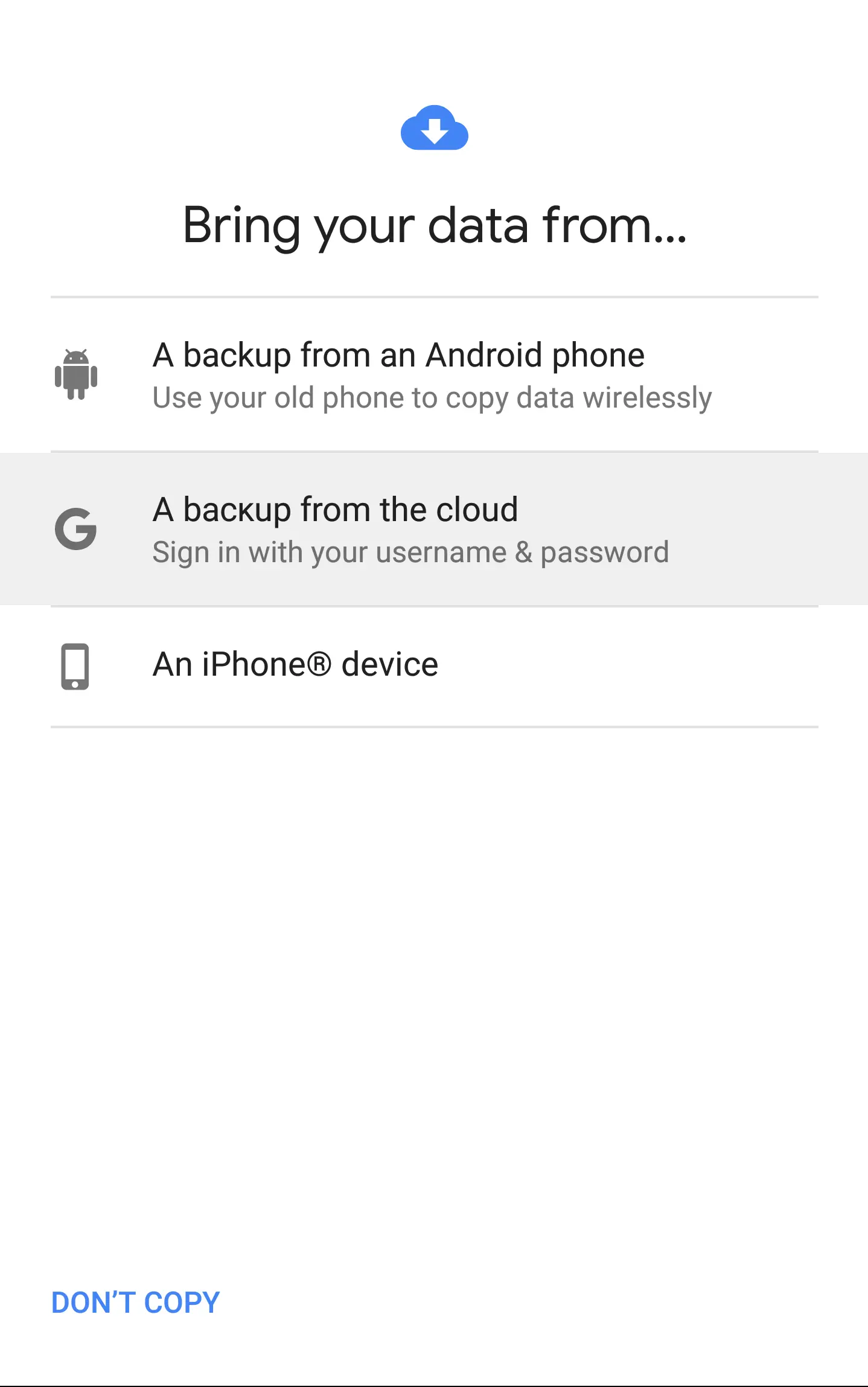 Now tap on select "A backup from an Android phone."
Sign in to your Google account and then tap "I agree."
There you will see a list of backups, select the latest one you made and tap "Restore."
2. Retrieve deleted text messages via Third-party apps
Not everyone likes a backup of their android phone and a lengthy factory reset method to restore deleted text messages. If you are among them and want a suitable alternate method, then use a third-party app like Dr. Fone Android Data Recovery.
These apps search through your phone for signals of deleted text messages to your phone. Remember that using these apps does not guarantee that your deleted text messages will be recovered, and they can be fairly expensive. Unfortunately, this is your only option after you do not have a backup.
On your PC, download the Android Data Recovery application.
Connect your device to the computer and turn on USB debugging.
Select the "Messages" option on data recovery software and then click "Next" on the screen.
Give the software permission to read your messages.
Then, choose "Scan deleted files."
Then, click "Recover" after selecting the messages you want to recover.
3. Reach out to the recipient
If none of these methods work to retrieve text messages on your Android phone, you have the option to reach out to the sender. The person might have a copy of the text message, and you can ask them to forward the message again.
Future Tip: Enable Backups on Your Android Device
If you regret not creating a backup of your android phone, you should enable the option right now to avoid further data losses in the future. Setting up an automatic Google Drive backup is not a difficult task and only takes a few steps.
First, Open the Settings app on your phone.
Select "Google" in Settings.
On the "Google" Option, tap "Backup."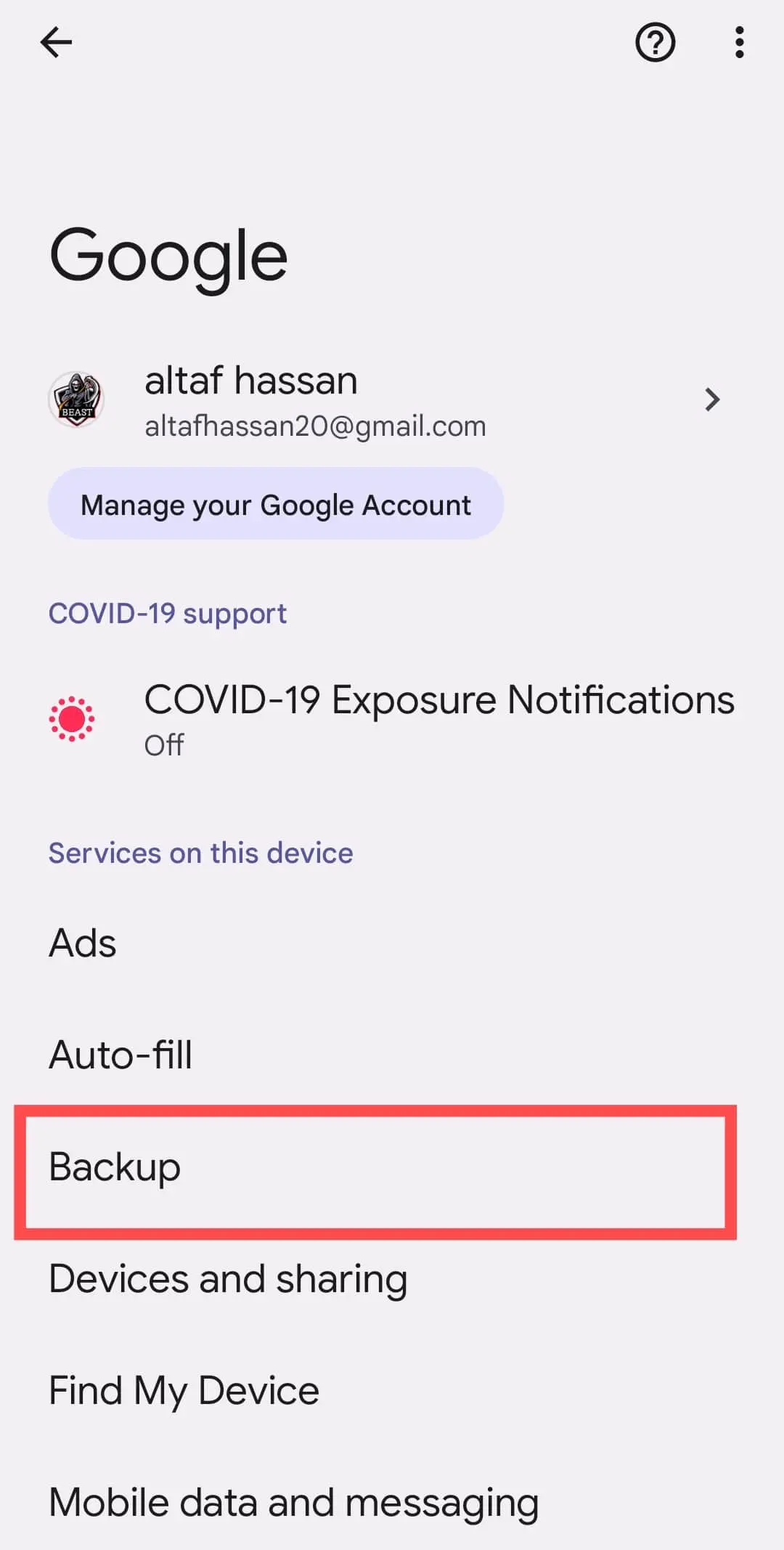 In the backup option, tap "Turn On" to activate Google Drive backup on your phone.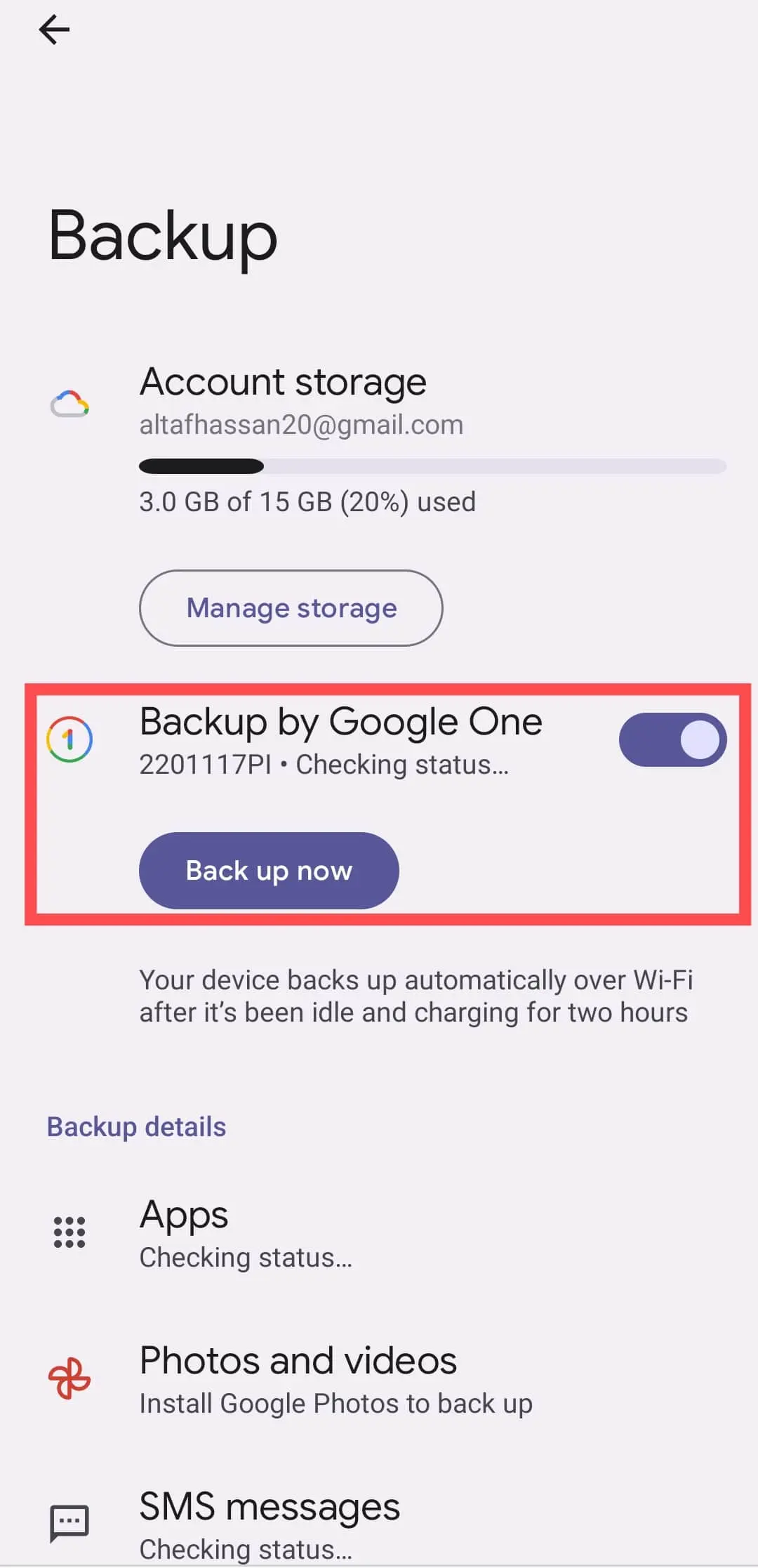 Final Words
Backup Android Phones and SMS regularly is an important thing. It can be helpful in some situations. By reading our article, you may have now known How to Recover Deleted Text Messages on an android phone. You can try any method that suits you. I recommend using the Google Drive method if you have a backup of your android device.
Also, Read Our Other Articles